Star Wars Angry Birds crossover hatched
Rovio and Lucasfilm launching game November 8, merchandising tie-ins October 28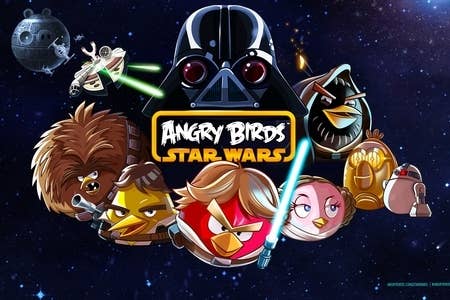 Two titans of mass merchandising are teaming up, as Rovio and Lucasfilm today revealed Angry Birds Star Wars, a mobile and PC game to be accompanied by a deluge of licensed paraphernalia.
The new spin-off will feature Rovio's agitated avian cast dressed up as the leaders of Star Wars' heroic Rebellion, with the villains of the evil Empire subjected to a porcine portrayal. The game will also make use of familiar Star Wars settings, such as Tatooine and The Death Star.
"People seem to instinctively know what to do when handed a lightsaber or a bird in a slingshot, so this is a natural combination," said Lucasfilm VP and head of studio operations Colum Slevin.
Angry Birds Star Wars will be available worldwide November 8, but Rovio said it will be preceded into stores by a "massive" merchandising blitz, from Halloween costumes to clothes, plush dolls, and action figures.
This won't be the first time Angry Birds was allied with an outside brand. Last year, Rovio launched Angry Birds Rio, a tie-in with the 20th Century Fox animated film Rio. It also collaborated with punk-pop band Green Day for an episode of its Angry Birds Friends Facebook game.