Staff walkout at Crytek UK over unpaid wages - report
Sources claim as many as 100 people have submitted formal grievance letters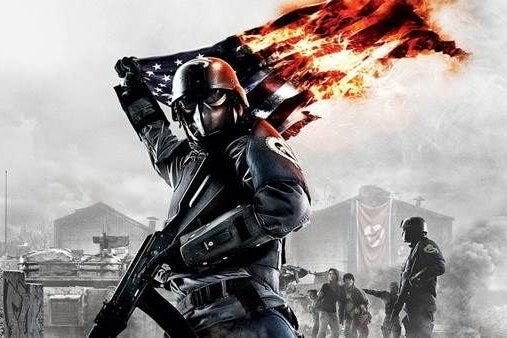 Crytek UK's failure to pay its staff has sparked an employee walkout, according to a new report from Kotaku.
Four people connected to Crytek's UK studio - formerly knows as Free Radical Design - have confirmed that staff have not been fully paid, with two sources indicating that some of those affected have submitted formal grievance letters and refused to return to work.
One source has claimed that the boycott involves as many as 100 people, which would be the bulk of the studio's headcount. The proportion of those people that intend to return when the situation is resolved is not clear, but Kotaku's report suggests that Deep Silver - which is publishing Crytek Uk's current project, Homefront: The Revolution - may offer a lifeline in order to protect its investment.
Certainly, all the available information points to little or no work being done on Homefront for the time being, so some form of intervention from Deep Silver may be necessary if the game is to be completed.
At present, however, Crytek has not even acknowledged the existence of a problem. Reports of trouble at the Crysis developer started to surface two weeks ago, which suggested that Crytek as a whole was on the brink of bankruptcy, with its staff in the UK and Bulgaria going unpaid. It was also suggested that the company was courting takeover bids from Wargaming and an unnamed Chinese company.
In response, Crytek had this to say: "Regardless of what some media are reporting, mostly based on a recent article published by GameStar, the information in those reports and in the GameStar article itself are rumors which Crytek deny."
We have contacted Crytek for clarification on all of the above.