Square Enix trademarks terms for Octopath Traveler's visual style
The publisher now has trademarks for "HD2D" and "HD-2D" in Europe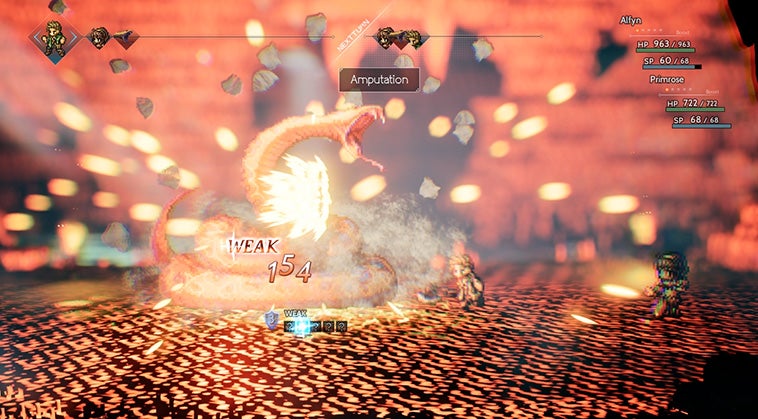 Square Enix has trademarked two terms associated with the visual style of its hit role-playing game, Octopath Traveler.
According to filings made this week with the World Intellectual Property Organisation (WIPO), Square Enix has trademarked the terms "HD2D" and "HD-2D" in Europe.
Square Enix used these terms when promoting Octopath Traveler, which launched in July 2018. The critically admired RPG had a unique art style that blended 2D sprites with polygonal environments and various modern visual effects.
An exclusive for Nintendo Switch, Octopath Traveler was an immediate hit, selling one million units in three weeks. Speculation that these trademarks point to a sequel has already started, but Square Enix has not confirmed any such plans.
It should be noted that the trademarks apply to the terms rather than the art style itself, suggesting that the Japanese publisher expects to use them in product marketing in the future.