Square Enix sets up cloud subsidiary
Shinra Technologies has Yoichi Wada at the helm, promises a new future for gaming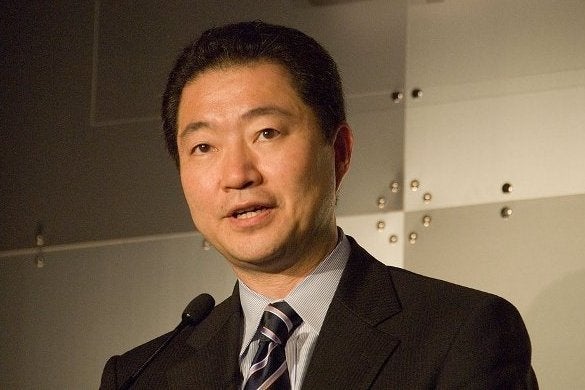 Square Enix has established a new subsidiary for its cloud gaming technology, which will enter beta testing next year.
Established by Yoichi Wada, the former CEO and current chairman of Square Enix, Shinra Technologies Inc. will function as a separate entity, with a focus on working with "cutting-edge game studios" outside of the company. The pitch on the company's website is not entirely unfamiliar, promising the power of a "virtual supercomputer" that will enable "radically new experiences" in PC and console games.
"All games are streamed as video, and Shinra requires no particular hardware to play its games," the website notes. "Furthermore, Shinra has partnered with world-class infrastructure and network providers to ensure high video quality and minimal latency."
Square Enix is on the hunt for developers to work with Shinra, though precise details of the service are still under wraps. Ubisoft, however, already seems to be on board.
"Ubisoft has long believed that the cloud will play an important part in gaming's future," said CEO Yves Guillemot in a statement. "We are intrigued by the direction Shinra Technologies is taking and look forward to seeing what their architecture and technologies can deliver."
Speaking to Gamespot at the Tokyo Game Show, Square Enix said that Shinra should not be confused with PlayStation Now or OnLive, which are streaming services. The goal of Shinra is to, "replace the console with a supercomputer."
Nevertheless, there is certainly some cause for that confusion, with Square Enix announcing that next year's Japanese and American beta will include existing titles like Deus Ex: Human Revolution and Tomb Raider. Shinra is also partnering with Avalanche Studios, though details on the nature of the collaboration were not given.