Square Enix sales up year-on-year, despite games losses
Japanese publisher still boosted by Q1 COVID spike for HD and mobile games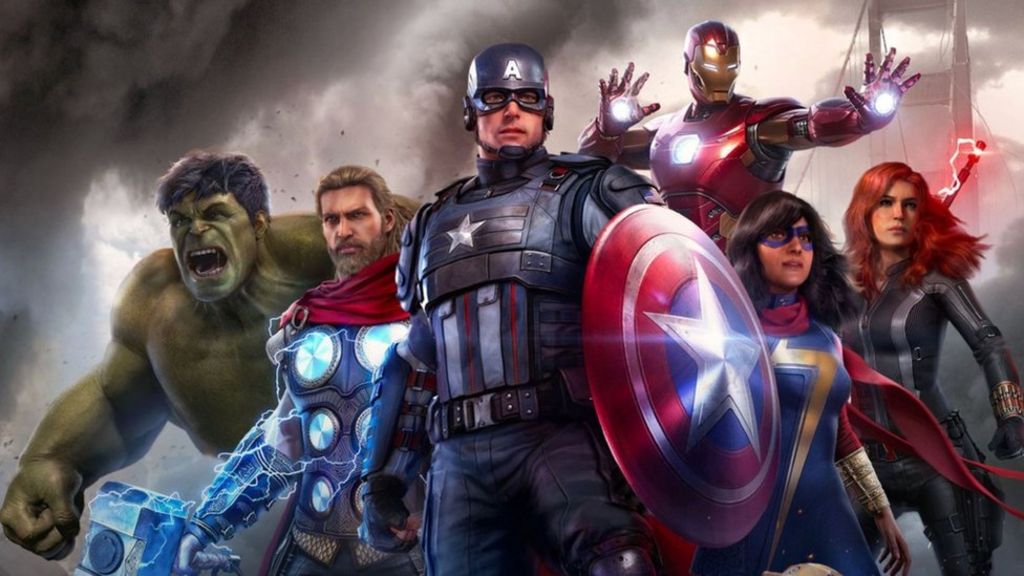 Square Enix is on course for a year of growth, with a solid first half offsetting losses in its main games division during the most recent quarter.
For the nine months ended December 31, 2020, the Japanese publisher reported net sales were up 34% year-on-year to ¥253.6 billion ($2.4 billion).
Operating income is up 48% to ¥41 billion ($389.6 million), while ordinary income rose 38% to ¥38.9 billion ($369.7 million).
Looking at the firm's Q3 specifically -- October to December 2020 -- the publisher's HD games division saw net sales rise 124% year-on-year.
Net sales of Square Enix's key console and PC titles rose from ¥8.4 billion ($79.8 million) to ¥18.8 billion ($178.6 million).
Operating income for the division is down year-on-year to a loss of around ¥4 billion ($38 million), but this is an improvement on the loss of roughly ¥6 billion ($57 million) recorded in the previous quarter.
For the nine months, net sales grew 66.6% year-on-year from ¥136.9 billion ($1.3 billion) to ¥203.5 billion ($1.9 billion).
In addition to growth in digital back catalogue sales, Square Enix attributes this to the release of Final Fantasy 7 Remake and Marvel's Avengers -- although the publisher has previously acknowledged the game did not meet expectations.
The year-on-year growth in net sales is primarily thanks to the ¥34.1 billion ($323.9 million) taken in Q1, up a staggering 332% year-on-year from ¥7.9 billion ($75 million). This can be partly attributed to the launch of Final Fantasy, but also the COVID boost experienced across the industry.
In the MMO segment, net sales remained flat year-on-year at ¥8.6 billion ($81.7 million). Operating income also remained roughly level.
However, net sales for the nine months were down from ¥31 billion ($294.5 million) to ¥29.5 billion ($280.2 million) -- largely due to the release of expansion packs for Final Fantasy XIV and Dragon Quest X in 2019.
Net sales for mobile and browser games were down year-on-year from ¥34.4 billion ($326.8 million) to ¥33.5 billion ($318.2 million), although this is level with the previous quarter. Operating income rose both quarter-on-quarter and year-on-year.
The segment did enjoy growth for the nine months, with net sales up 24% to ¥97 billion ($921.4 million) -- again, no doubt thanks to the boost in consumer spending during the pandemic. Square Enix highlighted War of the Visions: Final Fantasy Brave Exvius, Dragon Quest Tact and Dragon Quest Walk as key drivers.
The amusement division took a slight dip in Q3, with net sales down from ¥10.8 billion ($102.6 million) to ¥10.3 billion ($97.8 million), but this is up from the ¥9.3 billion ($88.3 million) recorded in the previous quarter.
Unsurprisingly, the segment shows a much steeper decline when looking at the nine-month period, with net sales down almost 30% to ¥24.2 billion ($229.9 million).
Operating income has risen over the course of the past six months to around ¥500 million ($4.7 million), having recorded a loss of around ¥1.5 billion ($14.2 million) in Q1 due to the impact of coronavirus on arcades, and the state of emergency declared by the Japanese government to restrict travel.
The state of emergency was expanded last month -- prompting another delay for the launch of Nintendo's theme park in Osaka -- which will likely have an impact on Square Enix's amusements business in the final quarter of the financial year.
Nonetheless, the publisher's full-year forecast looks optimistic. Net sales are projected to rise 11.3% year-on-year to ¥290 billion ($2.8 billion), while operating and ordinary income are both expected to reach ¥40 billion ($379.9 million) -- an increase of 22% and 25% respectively.