Square Enix rides mobile, MMO add-ons to growth
Final Fantasy XIV, Dragon Quest X expansions help publisher boost Q1 sales, profits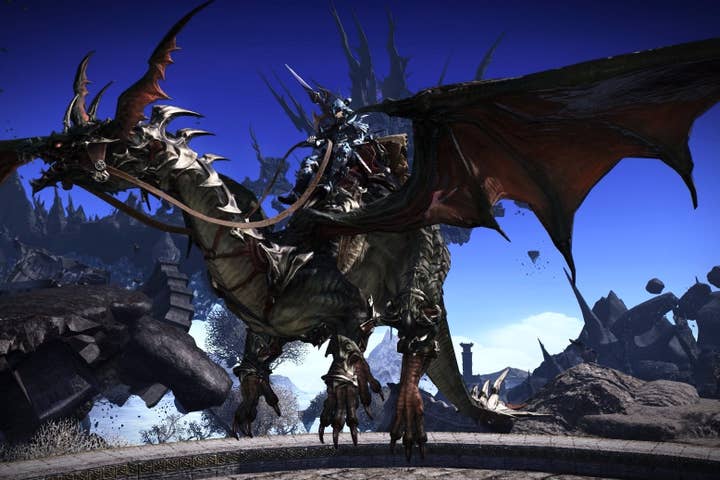 Square Enix hasn't had many big console releases in the last year, but it hasn't seemed to need them, either. The publisher today announced its first quarter financial results, and the takeaway was similar to that of its fiscal year-end release in May: Despite a lack of AAA blockbuster new releases, sales and profits have both been trending upward year-over-year.
The company cited its PC browser game Sengoku IXA as a strong performer, along with a raft of smartphone titles like Dragon Quest Monsters Super Light, Schoolgirl Strikers, and Final Fantasy Record Keeper. On the console front, the publisher was pleased with the performance of its downloadable catalog titles, as well as newly released expansions for Final Fantasy XIV and the Japan-exclusive Dragon Quest X.
For the three months ended June 30, Square Enix sales were up 12 percent year-over-year to ¥42.3 billion yen ($339.1 million). Net profit was up 76 percent to ¥6 billion yen ($48.1 million). Despite that first quarter performance, the company left its full-year forecasts unchanged.
"The business environment surrounding the Group is in the midst of major changes, where smart devices such as smartphones and tablet PCs are spreading rapidly, while the console game markets in North America and Europe are increasingly getting competitive and oligopolistic," the company told investors. "In light of such environmental changes, the Group is focusing all efforts on establishment of a solid revenue foundation through introduction of flexible content development conforming to the ever-changing environment as well as diversification of profit opportunities."