Square Enix re-commits to AAA
Phil Rogers explains organizational changes, says publisher is "well into development" on Tomb Raider sequel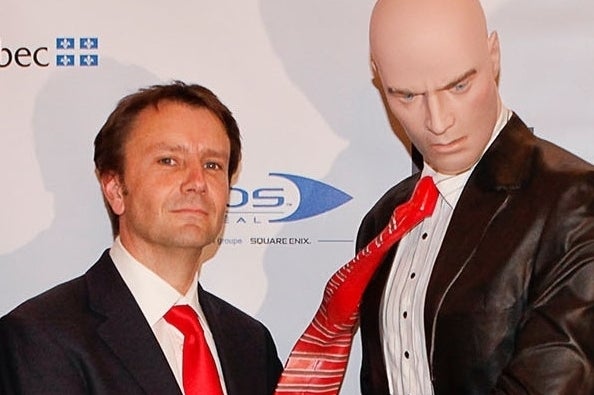 Square Enix has had a tumultuous year, with layoffs, high-profile departures, and the company's director apparently questioning the viability of its major business, AAA retail games. In a blog post on the company's website today, Square Enix CEO for Europe and the Americas Phil Rogers addressed speculation about the company's plans going forward.
"First and foremost, we are a games company and today we devote most of our time and effort into developing new and rich gameplay experiences, worlds and characters," Rogers said. "At the same time new business models have risen up, which we periodically will try to explore. I know this can be frustrating for some long-time fans of our games, particularly if it seems that we're heading in unfamiliar directions without much in the way of explanation. Explaining our approach to these opportunities is something we're working to improve on. That said, we need to experiment and adapt or it's likely we won't always be in a position to keep investing in the ways we need, to build-out our games and offer excellence to you, our gamers."
"I can categorically say that we're not abandoning core, triple-A console and PC games."

Phil Rogers
He continued, "I can categorically say that we're not abandoning core, triple-A console and PC games. We're working hard at improving how we develop our games and how we release them, and I want to explain that in a little more detail. We've recently re-orientated our studio leadership to focus production expertise at the top, to allow us to ship the best quality games possible, faster and with better cost control. We've taken away administrative duties from studio heads, so they get closer to the games, gameplay and gamers with fewer distractions. We've made these changes to all of our studios in the Americas and Europe and we believe this will improve not only the quality of our games, but also improve the time between releases."
Rogers also confirmed that the publisher is "well into development on a next-generation Tomb Raider sequel." Released in March, Tomb Raider has practically become a poster child for the difficulties surrounding the AAA industry. The game drew critical acclaim and sold 3.4 million units--not including digitally distributed copies--in its first month on sale. However, Square Enix reported that was still below expectations, leading the publisher to revise its full-year sales forecast down by $175 million.