Square Enix of America CEO departs
Headed to retailer Amazon, but on good terms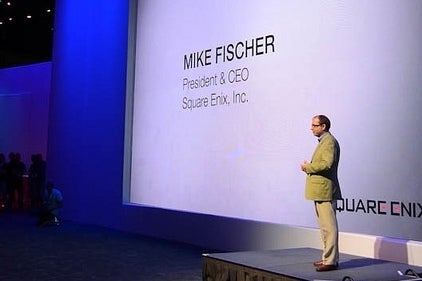 Square Enix's US president and CEO Mike Fischer has left the company after almost 3 years and taken a new position with Amazon.
Polygon reported that Fischer had departed on good terms, and would take up the position of vice president of digital Music and Video for Amazon Japan. GamesIndustry International has contacted Square Enix for confirmation, but Fischer's LinkedIn profile suggests he started his new job in Tokyo this month.
Fischer joined Square Enix US in July 2010 from Microsoft, where he was the consumer and online marketing officer for the UK.
It's a tumultuous time for the Tomb Raider publisher. After disappointing financial results that saw it an post an expected net loss of ¥13 billion ($138m/£91m) for the year ending March 31, 2013 Yoichi Wada stepped down as CEO and president of Square Enix. Its LA office recently went through a restructuring process and it is currently reviewing its business in Europe with redundancies expected.