Square Enix pulls Mac Final Fantasy XIV from sale
Incorrect system requirements were published in the "chaos" of Heavensward's multi-platform launch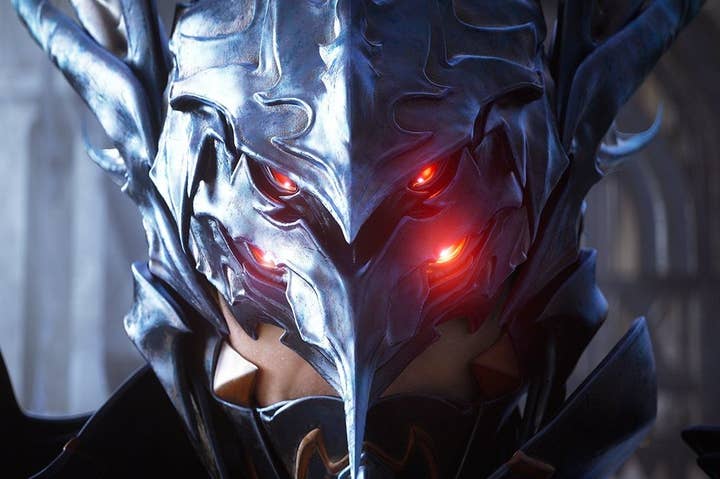 Square Enix has been forced to remove the Mac version of Final Fantasy XIV a from sale due to a series of mistakes relating to its minimum system requirements.
The publisher is also offering a full refund to any customer who believes they were unable to play the Mac version to the expected standard. According to Naoki Yoshida, the game's producer and director, the situation stems from a "significant discrepancy" between the performance of the Mac client and the specifications offered to the public.
Essentially, the development team was optimising the Mac version's performance right up until June 23 launch, and in a manner that provided the right circumstances for a catastrophic oversight.
"Until I am personally satisfied that our users are adequately informed, we will be suspending the sale of the Mac version"

Naoki Yoshida, director
"Although our development and QA teams tested the client on Mac hardware, because of our last minute efforts to improve performance and the possibility that system requirements might change, we decided to prepare several versions of these requirements, with the one to be released depending on the final result," Yoshida said in a post on The Lodestone, Final Fantasy XIV's official forum.
"However, in the chaos leading up to the multi-platform launch of our expansion [Heavensward], we released incorrect requirements, which were not updated prior to the Mac version's official release."
The result was a horde of frustrated gamers who couldn't play the game even on its minimum settings. This was further aggravated by a second "oversight," in which certain unnamed retailers released an unfinished version of the game ahead of its proper release time. Yoshida has accepted "sole" responsibility for the situation.
"We have judged that there is still a lack of information on the Mac version and its system requirements. We are planning to make an announcement which will include detailed information on the product, system requirements, and screen resolution. Until this is done, and I am personally satisfied that our users are adequately informed, we will be suspending the sale of the Mac version."
This is the second time in just two weeks that a prominent release has been broken by performance issues. At the end of June, Warner Bros.' was forced to withdraw the PC version of Batman: Arkham City from sale, tarnishing the game's impressive critical and commercial performance.
It also summons the ominous spectre of the string of unfinished games that reached the market at the end of last year. With the busiest release period of the year fast approaching, one can only hope that we're not due for a repeat.