Square Enix names Crystal Dynamics boss as new head of studios
Darrell Gallagher promoted, new studio heads for Eidos Montreal and Square Enix Montreal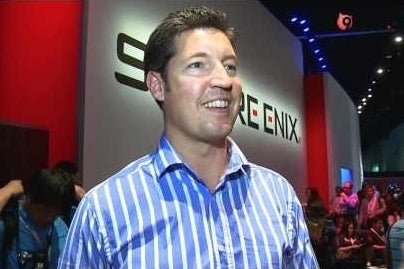 Crystal Dynamics boss Darrell Gallagher has been named the head of all of Square Enix's studios in North America and Europe.
Gallagher will continue to act as studio head of Crystal Dynamics, though it is unclear whether he will remain in the position in the long-term.
Gallagher's promotion reflects the value of Crystal Dynamics to Square Enix. The struggling Japanese publisher may have publicly stated that last year's Tomb Raider failed to meet sales expectations, but it was nevertheless one of its biggest hits of recent years.
Elsewhere, David Anfossi, executive producer on Deus Ex: Human Revolution, has been promoted to studio head of Eidos Montreal. The studio is currently finishing development on the new Thief game, and has another two unannounced projects in the works.
At Square Enix Montreal, assistant director Patrick Naud has been handed leadership of the studio. When it was founded in November 2011, Square Enix Montreal was intended to increase the company's capacity for AAA projects, though plan now seems to be on hiatus. Instead, the studio will focus on creating smartphone and tablet games - first with the Hitman license, and with other brands in due course.
This move arrives in the wake of a huge staff reduction at IO Interactive, the studio responsible for creating the Hitman franchise. Square Enix has confirmed that IO is working on another AAA Hitman game.
"Whilst our games will come in different shapes and sizes, we want to deliver them faster and better and we believe these changes will help our studios achieve just that," said Phil Rogers, CEO of Square Enix America & Europe, in a statement.