Square Enix lowers forecasts
Disappointing sales and social game service delay push Sleeping Dogs publisher to cut sales and profit expectations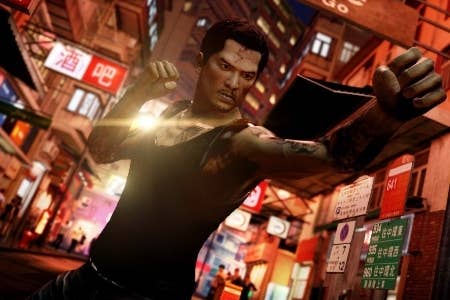 Square Enix apparently expected Sleeping Dogs to have a bit more bite. The publisher today downgraded its financial results expectations across the board, attributing the hit to, among other things, slow sales "of a major HD game title." As the only retail title for high-definition systems released since the publisher's fiscal year begin in April, Sleeping Dogs is most likely the game in question.
Other factors contributing to the lowered expectations include disappointing sales of arcade releases, as well as the delay of a social game service. Unspecified uncertainties of the business environment were also included as a reason for Square Enix to scale back its full-year projections.
Square Enix plans to officially announce its results for the six months ended September 30 next week, but today revised its expectations for the half-year down nearly 20 percent to ¥61 billion ($766.5 million). It also expects to take a loss of ¥5.4 billion ($67.9 million), whereas the publisher previously expected to break even. For the full-year, Square Enix downgraded its net sales expectations 9 percent to ¥150 billion ($1.9 billion), with net income forecast sliding 61 percent to ¥3 billion (37.7 million).
Sleeping Dogs finished in sixth place on the NPD Group's US sales chart for its debut month of August, with just 172,000 copies sold on the Xbox 360 and PlayStation 3. That number doesn't account for the game's PC sales, as it only launched in downloadable form for that platform, and the NPD Group only tracks retail sales.