South Korean Diablo 3 players offered refund
Consumer protection laws force Blizzard to pay up after Error 37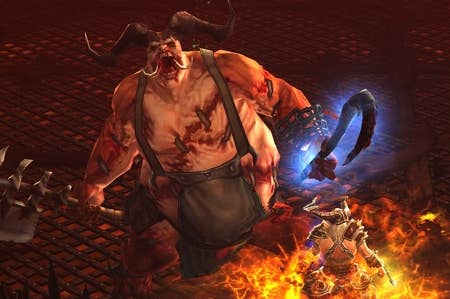 Diablo III players in South Korea will be offered a full refund by developer Blizzard following the game's launch issues.
The Wall Street Journal reported that Blizzard posted the news on its Korean website. The full refund is only available to players who have not yet reached level 40, and applications must be submitted between June 25 and July 3. In the future it will also offer refunds to players below level 20 within two weeks of purchase.
Blizzard had refused compensation to gamers that suffered the dreaded Error 37, which saw many of them locked out of the game, but in Korea consumers are protected by a law that guarantees refunds for faulty goods. Complaints for players led to South Korea's Fair Trade Commission launching an investigation into Blizzards Seoul headquarters.
Blizzard has yet to comment on whether a similar situation could arise in the UK, but did offer Eurogamer an update on the ongoing works on the game's infrastructure.
"We also wanted to provide an update on the status of the Diablo III service for European players. As we announced previously, Diablo III represented the biggest PC-game launch in history and became the fastest-selling PC game of all time. However, as discussed in our earlier post-launch update, despite our very aggressive projections in terms of server infrastructure, Diablo III players initially experienced some difficulty logging in to the game due to the sheer number of people accessing our servers at the moment the game launched and at peak times."
"In the weeks following the game's May 15 launch, we added hardware infrastructure to improve capacity, and during that time the game's European servers were accessible and stable for the great majority of the time. Since June 2, players in Europe have been able to consistently access and play the game in their home region, though we occasionally perform routine maintenance from time to time. We are continuing to work around the clock to provide the best possible service and deliver a great gameplay experience for Diablo III players around the globe."