Sony's Sir Howard Stringer to step down in June
Former CEO will retire from the Sony board following annual shareholder meeting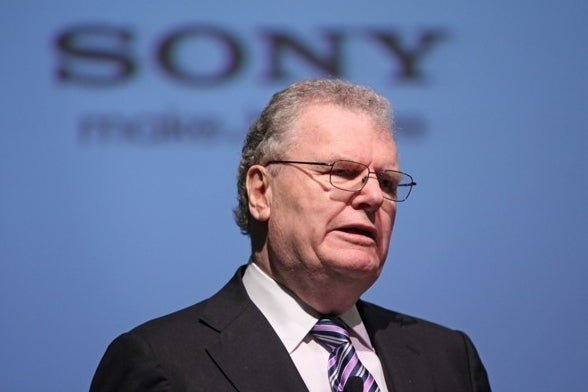 Sony's former CEO and current chairman of the board Sir Howard Stringer will retire from the company in June.
Stringer, who was born in Wales, was the first non-Japanese executive to lead the company. He ceded control of Sony Corp. to Kaz Hirai in April last year after six years as CEO. He will leave the company for good after the company's annual shareholder meeting in June.
"Howard's achievements as CEO of Sony are innumerable, from breaking down silos and driving 'Sony United,' to fundamentally realigning the focus of Sony's product development," said Hirai in a statement.
According to a report in the Financial Times, Stringer will be pursuing "new opportunities I've been presented with lately." He did not provide any more detail, though he is currently chairman of the American Film Institute.
Stringer, a former journalist who was once in charge of CBS, was selected to take control of Sony Corp. after working in its entertainment businesses. However, during his tenure as CEO, the company lost ground to its competitors in many of its divisions: to Samsung in TVs and home entertainment, to Xbox in consoles, to Apple in music devices and phones, and to online services in its music business.
Sony is currently selling off a number of key assets and stocks in an attempt to cut costs and improve profitability.