Sony's House surprised by Project Scorpio
President of gaming group didn't expect reveal so early, says tech industry has shifted to more immediate gratification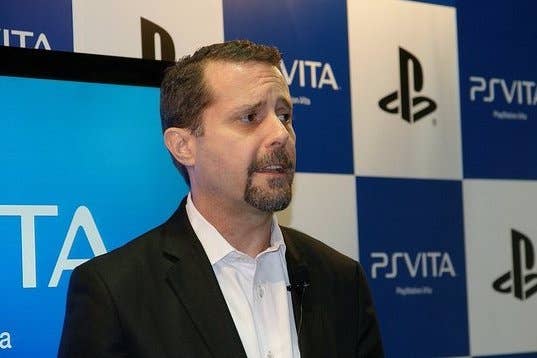 Microsoft's Project Scorpio reveal had been rumored for weeks ahead of its E3 media briefing. Even so, Sony Interactive Entertainment president and group CEO Andrew House told The Guardian it surprised him.
"I was surprised by the step of announcing something over a year ahead of time," House said. "The dynamics of the tech industry are such that there's a much heavier emphasis on immediate gratification than there was. A lot of that is to do with how Apple has very cleverly and elegantly managed the 'available now' approach. So yes, that was a slight surprise to me. We experienced this ourselves, when, in 2013, very much in line with our previous strategies, we announced a concept and a name for PlayStation 4, and everyone said 'Where's the box? How dare you?!' That was the point we realised, well, we hadn't changed but the world around us had."
That might sound strange, considering House himself announced Sony's own more-powerful PS4, codenamed Neo, in the days before E3 kicked off. However, House explained the logic behind the subdued pre-announcement.
"The point of confirming the existence of PlayStation 4 Neo and the bare bones of the plan last week was about not disappointing the fan base who would obviously come to E3 with high expectations of all kinds of announcements," House said. "And from past experience, the worst thing you can do is disappoint and pull the rug away from people. That's why we went out last week and said, yes, it does exist but don't expect to see it at E3. I think it was the right thing to do."
House also pushed back against the idea that Scorpio and Neo were heralding an end to the traditional console generation cycle.
"Some of our thinking was informed by changes that have happened in the broader tech landscape and the cadence of innovation to which the consumer is now attuned - particularly by smartphones," House said. "I'm not suggesting we want to bring the games industry to an 18-month-two-year cycle because then you would lose an awful lot of the fixed platform benefits we've enjoyed that allow for these really great leaps in game experience.
"However, we did think there was an opportunity to reflect on the traditional lifecycle, and on 4K technology, and say maybe there's an opportunity, within the course of a normal lifecycle to offer something else, something a little bit better, for a segment of the market that feels that this is important."