Sony will "rigorously pursue" PS4 sales
"The biggest driver for our network business will be the PlayStation 4" - Kaz Hirai, CEO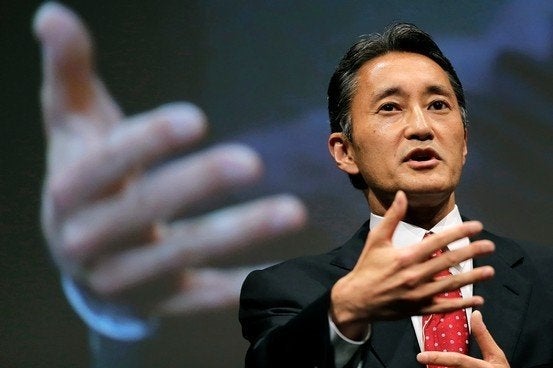 Sony CEO Kaz Hirai has emphasised the importance of the PlayStation 4 to the company's future, telling the press that it valued increasing its installed base over profit growth.
That stands in stark contrast to the company's electronics business, where unit sales are no longer as important as profitability. The reason for this candour, Hirai said, was the huge revenue potential that will come with expanding the reach of Sony's network.
"We have to rigorously pursue install-base numbers," Hirai said, according to Reuters. "The biggest driver for our network business will be the PlayStation 4."
Sony revealed that revenue from Sony's network business reached ¥200 billion (almost $2 billion) for the year ended in March, which represents a 70 per cent year-on-year increase. Sony's network now has 52 million active users, most of which come from PlayStation console owners.
Hirai described the company as being on the verge of fulfilling a longstanding plan to use its hardware as a platform for its myriad content services. Indeed, Hirai dated that vision all the way back to the late Eighties, when Sony founder and chairman Akio Morita established its music and film divisions.
"Now we've got broadband and can send content in the blink of an eye...the technology has finally caught up with the times," he said.
In the last generation, the popularity of Xbox Live was a major boon for Microsoft, but Sony has done a fine job of closing the gap in a relatively short space of time. An example of this is the success of the subscription-based PlayStation Plus service, which counts half of all PS4 owners among its members.
And the next step for Sony will be PlayStation Now, a streaming service that will tap into its huge back-catalogue of games. The service is currently in closed beta, with no fixed launch date.
"The network is becoming increasingly important for our other businesses, too," Hirai said. "Our TVs have video-on-demand and Music Unlimited. PlayStation Now will be launched on Bravia TVs next."