Sony shutting down Japan Studio development
Update: "Vast majority" of dev staff at Knack and Ape Escape studio reportedly let go, Sony confirms Astro Bot team will become separate studio April 1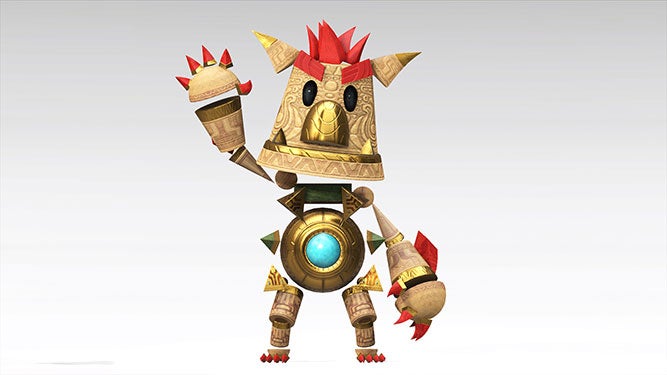 Sony is reportedly winding down one of its longest standing studios, as VGC says multiple sources have told it "the vast majority" of development staff at Japan Studio are being let go.
According to the site, Sony is keeping Japan Studio's business and localization staff, and the team behind the Astro Bot series of games, Asobi Team, will take on some of the Japan Studio developers and continue as a separate Sony-owned studio.
VGC notes that a number of Japan Studio developers have announced or implied their departures from the studio in recent days, among them Bloodborne producer Masaaki Yamagiwa, video manager Ryo Sogabe, and executive producer Masami Yamamoto.
Asobi Team head Nicolas Doucet was appointed the new studio director of the Japan Studio a little over a year ago, but changes at the studio began to pile up late last year, with Gravity Rush director Keiichiro Toyama leaving to co-found Bokeh Game Studio and Bloodborne producer Teruyuki Toriyama announcing his own new studio to create original games.
Japan Studio was founded in 1993 and produced a number of franchises, including Ape Escape, Patapon, LocoRoco, and Knack. It also assisted other studios in making Sony exclusives like The Last Guardian, Days Gone, and the PS5 launch remake of Demon's Souls.
Sony representatives did not immediately return a request for comment.
Update: February 26, 2021 -- A representative from Sony Interactive Entertainment has confirmed key details from earlier reports of the changes to Japan Studio. The company's full statement is below:
"In an effort to further strengthen business operations, SIE can confirm PlayStation Studios Japan Studio will be re-organized into a new organization on April 1. Japan Studio will be re-centered to Team Asobi, the creative team behind Astro's Playroom, allowing the team to focus on a single vision and build on the popularity of Astro's Playroom.
"In addition, the roles of external production, software localization, and IP management of Japan Studio titles will be concentrated within the global functions of PlayStation Studios."
Additional reporting by Matthew Handrahan.