Sony settles suit with Kevin Butler actor
Jerry Lambert agrees to avoid gaming ads for two years, admits Bridgestone Wii spot caused confusion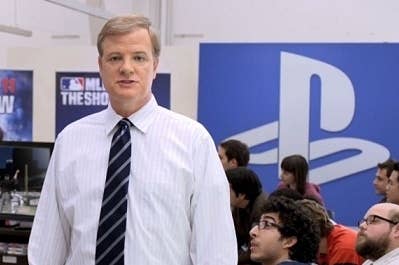 Sony Computer Entertainment has come to terms with its fictional former executive. MediaPost reports that Sony has settled its lawsuit with Jerry Lambert, the actor who played spokesperson Kevin Butler in a series of ads.
Sony filed the suit in September, after Lambert appeared in a Bridgestone tire ad playing with a Wii. The PlayStation maker claimed a misappropriation of its intellectual property (the Kevin Butler character) used to sell a competing product, as well as a breach of contract.
As part of the settlement, Lambert will not appear in any work that mentions another gaming system, company, or game for two years. After that stretch, there is another two-year period wherein Lambert will be required to give Sony advance notice of any gaming work he does so it can determine whether or not the performance would be considered an infringement on its rights to the Kevin Butler character.
Although Bridgestone said Lambert had been playing a different character in its ad, the actor also acknowledged as part of the settlement that his appearance created some customer confusion.