Sony sues Kevin Butler actor for breach of contract
Jerry Lambert appears in Nintendo Wii promotion for Bridgestone tires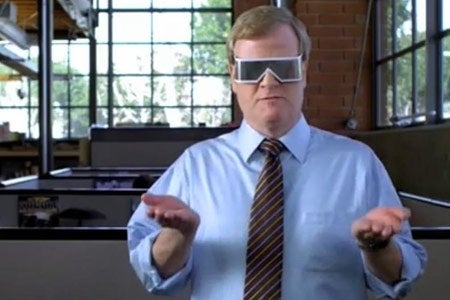 Sony Computer Entertainment America is suing Jerry Lambert, the actor who plays fictional Sony exec Kevin Butler in PlayStation 3 ads, along with his company Wildcat Creek and tire company Bridgestone.
The issue appears to stem from an advert for Bridgestone which features Lambert in a promotion where customers can get a free Nintendo Wii - the ad has since been removed from Bridgestone's official YouTube account, according to postings on Neogaf.
"We invested significant resources in bringing the Kevin Butler character to life and he's become an iconic personality directly associated with PlayStation products over the years," said Sony in a statement to VentureBeat.
"Use of the Kevin Butler character to sell products other than those from PlayStation misappropriates Sony's intellectual property, creates confusion in the market, and causes damage to Sony."
Although Lambert isn't playing the character, it appears his association with a rival console manufacturer is enough for Sony to claim "misappropriation, breach of contract and tortious interference with a contractual relationship."