Sony PlayStation Vita global sales at 1.8 million
Figure for March 2012 revealed during latest earnings call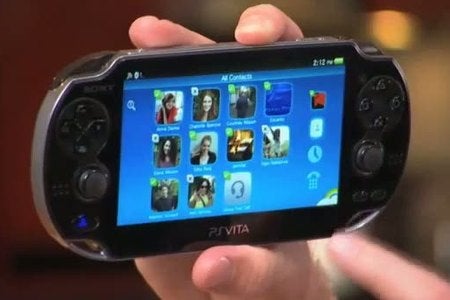 Sony's Kaz Hirai has reported that Vita sales stood at 1.8 million in March 2012, sharing the numbers as part of the company's earnings call.
"The last year, [we sold] 1.8 million units for US, Japan, Asia and Europe. And as a starting phase, I think it was a good start," he said in the call, which was transcribed by Eurogamer.
The figure had been noticeably absent from the financial reports released earlier today, which showed a ¥229.8 billion ($2.8bn) operating loss for the Consumer Products and Services division.
Sony also reported that it expects 16 million PSP and Vita sales for the financial year ending March 2013, with 6 million coming from PSP and 10 million from Vita.
Hirai also stressed the importance software will have in Vita's future success.
"A game platform, like Vita - the software is the key to success, how good the software is. We have to reinforce the software area in order to improve the business, that is the basic line," said Hirai.
"And vis a vis Vita, at this moment, there is no decline or lack of motivation as a portable platform. And also, in order to connect with the Network, this is a very important product indeed for us, and therefore we still have a very high motivation to develop this further. There is no change," he continued.
"And services and software must be strengthened. In other words, the collaborative approach is very important, so is third-party. And from first party studios, the titles will be presented one after the other, so please look at them and give your evaluation based on them."