Sony PlayStation division suffers full-year $2.8bn loss
Update: PS3 price cut and lower hardware sales contribute to $5.74 billion loss for Sony Corp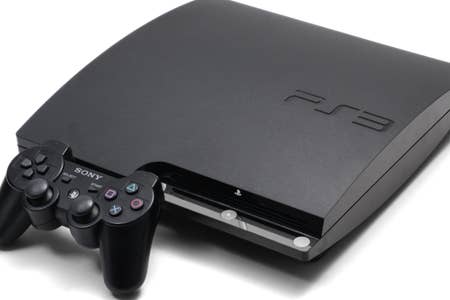 Sony's Consumer Products and Services division suffered an operating loss of ¥229.8 billion ($2.8bn) for the full year ended March 2012, compared to a profit of ¥10.8 billion in 2011.
Sales were down 18.5 per cent to ¥3.13 trillion ($38.2 billion) from ¥3.84 trillion, with all segments of the division - games, PCs, LCD televisions and digital cameras hit by poor sales. Sony's price reduction of the PlayStation 3 and lower sales of the PlayStation 2 were singled out specifically in the games business.
Hardware sales were down across the business compared to last year, with Sony selling 13.9 million PlayStation 3 units compared to 14.3 million the previous year.
PSP hardware sales were down from 8 million to 6.8 million and PlayStation 2 console sales dropped from 6.4 million to 4.1 million.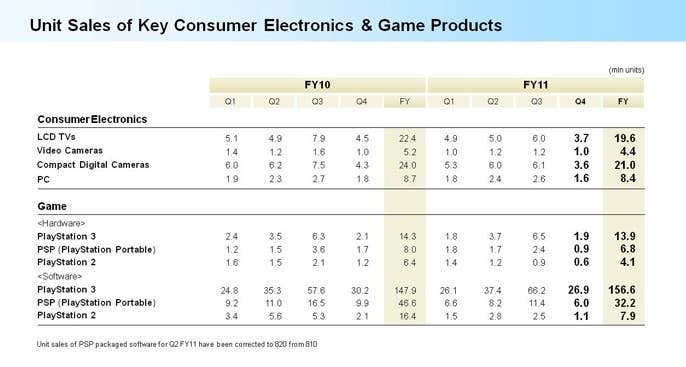 Software sales for the PlayStation 3 increased from 147.9 million to 156.6 million, while PSP game sales fell from 46.6 million to 32.2 million. PlayStation 2 game sales dropped from 16.4 million to 7.9 million units.
Predictions for hardware sales for the next financial year are also low, with combined PlayStation 3 and PS2 sales of 16 million units compared to the 18 million sold in the closing financial year. PSP (including PS Vita) hardware sales are expected to rise from 6.8 million to 16 million. Packaged software sales are forecast to remain the same with 196.7 million units.
For the entire Sony corporation, sales were ¥6.49 trillion ($79.1bn) for the full year, with a net loss of ¥456.7 billion ($5.74 billion), compared to a loss of ¥259.6 billion the previous year.