Sony PlayStation revenues flat, Y-o-Y, thanks to currency shift
Q1 Games sales at $1.2bn, but operating losses up 322% to $149m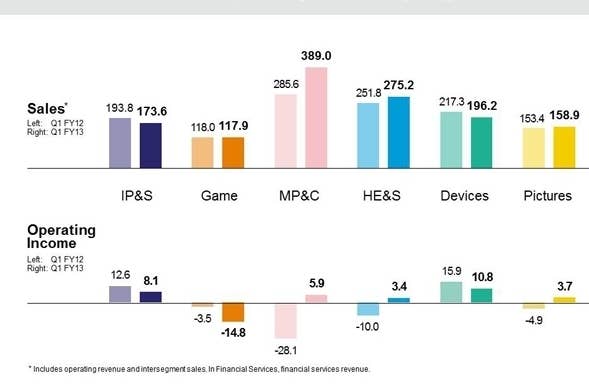 Sony's games business has maintained a flat revenue, year-on-year, despite shrinking sales of hardware and software, and increased R&D costs related to PS4. Sony has largely attributed the level figures to improving exchange rates against the Yen as market values of both the Euro and the Dollar has risen substantially over the last year.
For the quarter ending June 30, 2013, Sony's games arm booked ¥117.9 (1.2bn) billion in sales, compared to ¥118 ($1.2bn) billion in the same quarter last year. However, increased costs associated with PS4 meant that operating income for the sector plummeted by 322 per cent to a loss of ¥14.8 billion ($149m) from last year's ¥3.5 billion. This comparative loss was exacerbated by a windfall related to the reversal of a Blu-Ray patent case in Q1 2012.
PlayStation 3, 2 and PSP sales are all quoted as being down, but the Vita isn't mentioned anywhere in the report. For the financial year, ending March 31, 2014, Sony expects the games business' sales to be up considerably, whilst operating income drops thanks to promotional efforts and launch costs for the PS4.
As a whole, Sony's business showed improvements, again thanks to currency shifts, but also seeing a marked improvement in smartphone sales and continued strong performance of financial services. Total revenues were up 13 per cent year-on-year to ¥1712.7 billion ($17.3bn). Operating income across the company increased by ¥30.1 billion to ¥36.4 billion ($367m). Part of this increase is attributed to the sale of the Sony Pictures Entertainment music catalogue, at $106 million.