Sony patent would let viewers vote or pay to remove players from games
Viewers could be allowed to pay individually, as a group, or by bidding in an auction to get a player removed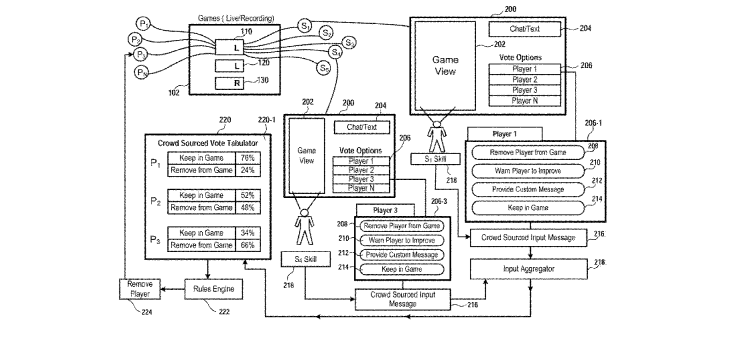 The US Patent and Trademark Office has approved a Sony patent which would give livestream viewers the ability to remove a player from a game.
The patent was initially filed in January 2020, and was finally approved a couple of days ago, OP Attack reported.
The patent covers "a method for displaying a video game to spectators" that "includes receiving votes from spectators to remove a player from a video game."
The votes would need to meet a threshold to trigger the removal of the player, the documents further explain. The player would need to receive at least 60% of all votes, with the patent pointing out that they could be assigned to another match once removed.
The process would be similar to one of benching a player in sports games, the documents point out.
Viewers could also be allowed to pay to have a player removed, individually, by splitting the price as a group or by bidding in an auction.
"Online platforms such as, for example, Twitch, have made it possible for spectators to stream live and recorded video of top video games and electronic sports events. As more and more people have become interested in watching video games and esports events, game developers have sought to enhance the viewing experience by providing increased functionality and interactivity for spectators," Sony wrote as the starting point for this patent.
Earlier this year, the company -- alongside a new esports company called RTS -- acquired fighting game tournament Evo.