Sony: Most gamers "don't want to buy online right now"
Sony SVP of PlayStation brand marketing talks about Sony's E3 press event, PS Vita, the One Sony strategy, and how retail is still critically important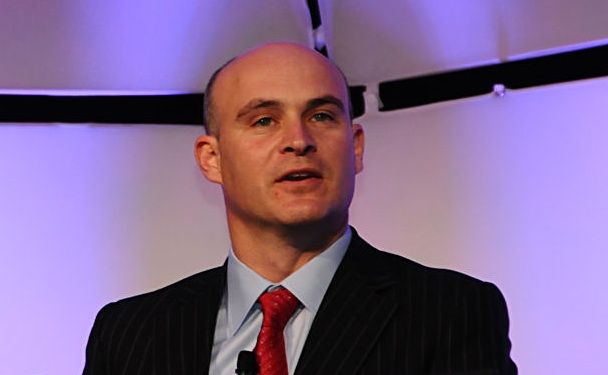 GamesIndustry International sat down with Guy Longworth, Sony's senior vice president in charge of PlayStation brand marketing for Sony Computer Entertainment of America, the day after Sony's E3 press event to find out more about Sony's marketing plans for the fall. Longworth's task is to successfully launch the PlayStation 4 in the United States while boosting PlayStation 3 and PS Vita sales. It's a gigantic assignment, and Longworth is excited by the challenge. "I joined the company just under two years ago, and I'm relatively new to the gaming industry," Longworth noted. "It's just a phenomenal industry to be in. I literally go to bed every day and can't believe how lucky I am to do what I do."
Longworth was understandably pleased with the reception Sony received from its press event at E3. "We knew that it was a very important moment for our company, so we spent a huge amount of time preparing for it, as you can imagine," he said. "The team who actually executed and put on the production I just think are the best in the business. I've never seen anything like it in my career."
Parts of Sony's presentation were obviously put together after Microsoft posted its Xbox One policies prior to E3. Some of SCEA CEO Jack Tretton's remarks were very pointed, aimed at showing the differences (since minimized after Microsoft's policy change) between the Xbox One and the PlayStation 4 policies. "Our strategy has been set for some time," Longworth explained. "It's not our job to talk about the competition, we're here to tell you what we stand for. And Jack [Tretton] very clearly told you what we stand for. We think that's the right thing for gamers, we think that's the right thing for our platform, and we're very happy to tell people about it."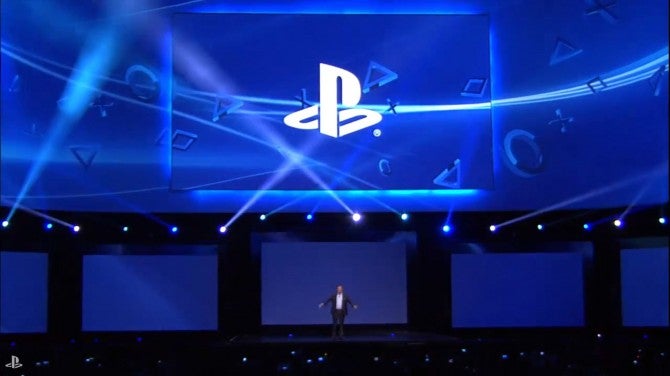 Sony's struggle for market share against Microsoft's Xbox One is made more difficult in some ways by the similarity of the two consoles. If you just look at the fundamental architecture, the Xbox One and the PlayStation 4 are more similar than any two competitive consoles have ever been in the past. This implies that the services and the games and how the consoles are marketed becomes even more important. "Yes, I think so, to some extent," Longworth agreed. "The reality is that every time a generation changes the playing field is leveled. We actually think that we're going to have superior graphic fidelity, but the whole value proposition has to be right. It's not just about graphic fidelity. What are our policies? What are our principles? What do we stand for, and how do we communicate it?"
The PS Vita was the the first thing Sony talked about in its E3 press event, and the handheld console also received equal billing in Sony's E3 booth. The PS3 was also featured at the press event with an equal representation in the booth. Sony seems to be trying to push all three platforms equally as part of the PlayStation family rather than focusing all the attention on the PS4. "There's the PlayStation ecosystem; we're incredibly fortunate to have the PS3 that's seven years old and better than ever," Longworth said. "The Last of Us is an incredible game, one of the three top-rated games of all time. We've got Beyond: Two Souls coming, we've got Gran Turismo 6, it's a slate of great content still to come on PS 3."
"It's clear that the vast majority of the people want to go down to GameStop or Best Buy, they don't want to buy it online right now"

Guy Longworth
Longworth is also bullish on the PS Vita. "With Vita, we're only 15 months in to launch and now we think that with PlayStation 4 the opportunity for Vita is to be the absolutely perfect companion to the PS4," he noted. "What we're seeing is that once people get it in their hands and buy it, they're buying games and they love it. Now, it's not had as fast a start as we would like, that's common knowledge. But we do really believe in that platform and think that is has a significant opportunity. We think there's a number of things that we can do in the coming months and years that will make it a long-term sustainable business."
Is a price cut for the PS Vita one of those things? After all, Sony did cut the price of the handheld in Japan a few months ago. "You wouldn't expect me to come into pricing discussions unless we announce them at E3," returned Longworth. No, but pricing is a marketing tool, isn't it? "We're about value, we're trying to offer value," Longworth said. "You saw last night we were in a position we felt the value of the PS4 was very good at $399. With PS Vita we feel that $250 is the right price, and I'm not going to comment on where we might go in the future."
The fact that Michael Lynton, CEO of Sony Entertainment played a role in Sony's press event seemed like a recognition that it is important to get all parts of Sony working together now, that selling movies and TV and music is an important part of the PS4's mandate. "Absolutely," said Longworth. "It's Kaz Hirai's strategy. He's been CEO now for a year, he comes from a a gaming background and he's an incredibly smart guy. His strategy is One Sony, and you can't get any more compelling proposition than Andy House [group CEO of Sony Computer Entertainment] reporting straight in to Kaz and Michael Lynton, the two of them on stage together saying we are going to do this."
"We are wildly excited about this because we think that's a big differentiator for us," Longworth continued. "We don't have to go out and buy studios and content. We have them already; we have the biggest movie business in the world. We have a huge TV business and a big music business."
Digital distribution is going to be an issue for next-gen consoles, as Microsoft has already announced that new titles will be available digitally at the same time as they are available in stores. Certainly discs are an efficient way to distribute content, but how will Sony balance the needs of retailers with what's good for the gamers? "I think the reality is this: Our digital business is growing fast, and we have incredibly strong partnerships with our key retail partners as well," said Longworth. "What we try to do is offer a relatively level playing field and let the gamers decide. We're not trying to advantage them, we believe in consumer choice. It's clear that the vast majority of the people want to go down to GameStop or Best Buy, they don't want to buy it online right now. How that might change in the future is kind of hard to predict. People might be quite surprised, I think physical games will be around a lot longer than some people think."
Read more about Sony's marketing strategy for the PS4, the evolution of PlayStation Plus and Longworth's thoughts on Sony support for indie developers on the [a]list daily.