Sony launches State of Play direct marketing show
PlayStation maker's latest joins Nintendo Direct and Inside Xbox as platform-holder initiatives, first episode set for Monday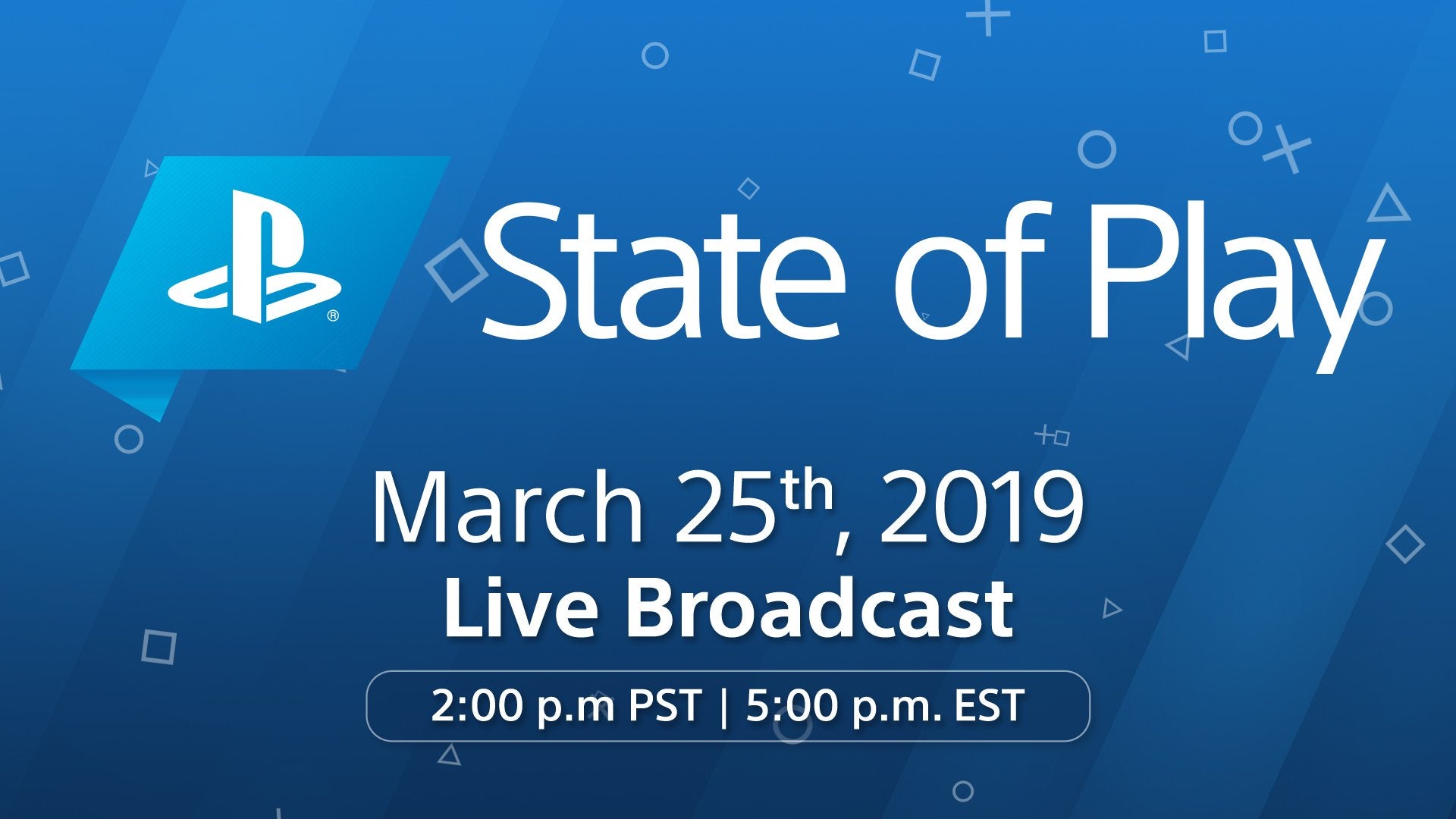 Sony is taking its marketing message straight to the fans. The company today announced the launch of its new video show State of Play, with the first episode set to debut Monday, March 25 at 2 p.m. Pacific.
"State of Play will give you updates and announcements from the world of PlayStation," PlayStation director of social media Sid Shuman said in announcing the show. "Our first episode will showcase upcoming PS4 and PS VR software, including new trailers, new game announcements and new gameplay footage."
That description sounds very much like the Nintendo Direct series of promotional videos and announcements Nintendo has been putting out since 2011, or the revival of Inside Xbox that Microsoft launched last year.
Shuman said that State of Play will be a recurring program, returning a number of times this year.