House: Hirai will change Sony
The SCE CEO on the One Sony strategy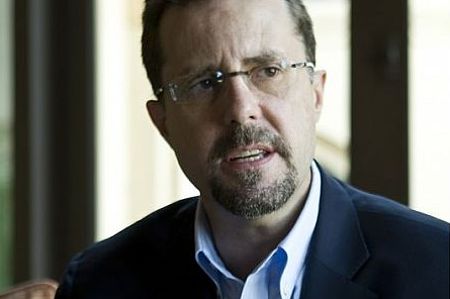 Sony Computer Entertainment chief executive Andrew House has shed some light on how the PlayStation brand fits into the future of the Sony corporation, and how why Kaz Hirai is the man to do it.
"One Sony is the mantra: it's about pulling together the resources of the company in the best way possible, and with no fiefdoms and no infighting to be tolerated," House told CVG.
"There's a sense that Kaz is a change-agent: he has absolutely set out his mantra that Sony will change and he will change Sony."
He didn't overlook the difficulties that Sony had faced over the last few years, and said management were making sure that the need to overcome them was being shared throughout all Sony divisions.
"There's obviously a heightened sense of concern and urgency in the company, given the overall financial situation. I think amongst the management team, there is a feeling that a new team is in place. It's working extremely well together. I think Kaz has been very clear about communicating that sense of urgency, and gone are the days when individual divisions' concerns would somehow overreach the major challenges of the organisation overall."
He highlighted the fact that games was one of Sony's more profitable divisions, and still had room to grow. And when he was questioned on the seeming lack of Vita software on show at E3, has was quick to defend the handheld strategy.
"If we were remiss on not spending enough time on the PS Vita, I'll take that one under advisement, but you can rest assured it's not for the want of any sense of overall commitment. We know that killer games are going to be what sells this device."