Sony expects record $6.4 billion loss
As Sony's management shuffles, the company prepares for its biggest loss ever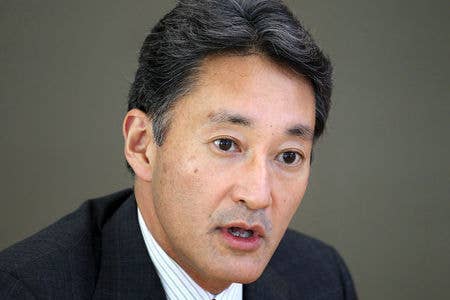 Sony has warned investors that it expects the largest loss in the company's 65-year history for the fiscal year ended on March 31, 3012. The net loss is expected to total 520 billion yen ($6.4 billion), more than double the previously projected loss of 220 billion yen ($2.73 billion). According to Fox Business, the expanded loss is tied to deferred United States tax assets.
This follows Sony's announcement that it would be slashing its workforce by 6 percent (10,000 jobs). Sony CEO Kazuo Hirai is expected to reveal his turnaround plan for the company this Thursday.
"We consider the current situation to be very serious," said chief financial officer Masaru Kato in a press conference. "We will take resolute measures to transform our business without protecting any sacred cows."
Since becoming CEO, Hirai has already reshuffled Sony's corporate structure around with a new strategy dubbed "One Sony".