Sony reorganizes with "One Sony" strategy
Under new president Kazuo Hirai, Sony switches to a new management structure with gaming as one of its core pillars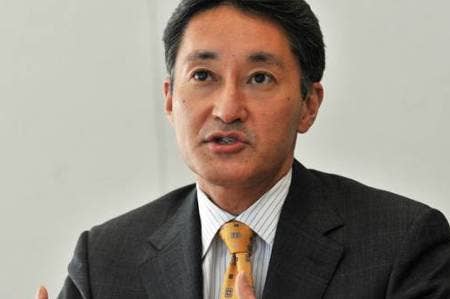 Sony Corporation has announced a new structure for its upper management, dubbed "One Sony". New president and chief executive officer Kazuo Hirai is leading the changes to the company in order to "drive revitalization and growth". Chief financial officer Masaru Kato and chief strategy officer Tadashi Saito will oversee financial management and business strategies, while executive vice presidents Shoji Nemoto and Kunimasa Suzuki will oversee technology strategy and product strategy respectively. All four will report directly to Hirai, with all organizational changes effective April 1, 2012.
The "One Sony" structure will be built around three core pillars of the company's consumer electronics business: digital imaging, gaming, and mobile. The company's previously-established Consumer Products & Services Group (CPSG) and Professional Device & Solutions Group are gone. The CPSG previously contained the PlayStation side of the business. The Home Entertainment Business Group will integrate the company's personal audio business to become the Home Entertainment & Sound Business Group.
Nemoto will work with executive vice president Tomoyuki Suzuki on managing Sony's core device technology, creating new business opportunities, and improving research & development operations. R&D also receives a renewed focus at Sony, as the company looks to find the next big technology. Kunimasa Suzuki has been put in charge of the new User Experience, Product Strategy, and Creative Platform division, charged with planning and designing a unified user experience and interface across Sony's entire product line. In addition, he will run the company's mobile business, which includes smart phones, tablets, and PCs.
Hirai will take direct control of the Home Entertainment & Sound Business, which includes Sony's hard-hit television production division. Tomoyuki Suzuki will also lead R&D activities in device and semiconductor division, home of Sony's industry-leading image sensors. Executive deputy president Hiroshi Yoshioka will now manage the company's new Medical Business Unit, focused on an market Sony's expects to grow in the future.
Hirai previously told the Wall Street Journal that "There's no area that we are leaving as a sacred area." It seems he was not lying. The full list of organizational changes is here.