Sony execs give up bonuses for second year
CEO Kaz Hirai proposes that execs respond to company's poor performance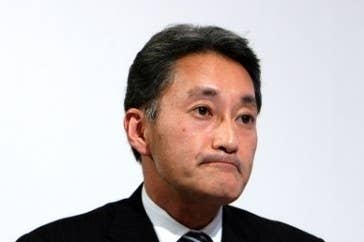 Sony CEO Kaz Hirai has proposed that the company's executives give up their annual bonuses after a string of poor financial reports.
According to Bloomberg, which spoke to representatives from Sony Japan, Hirai has the full backing of the board. As a result, around 40 Sony executives will forego their bonuses, the second straight year in which the company's top brass has made that sacrifice.
Last week, Sony revised its fiscal-year forecast, doubling its profit expectations to ¥40 billion ($403m / £261m). This is a vast improvement over the ¥455 million loss from the previous fiscal year, but that progress has been hard won.
Since then, Sony has sold a number of major assets, including huge office buildings in America and Japan and more than $1 billion in M3 shares.