Sony shares hit 32 year low
Drop 7 per cent after it reported $5.7 billion annual loss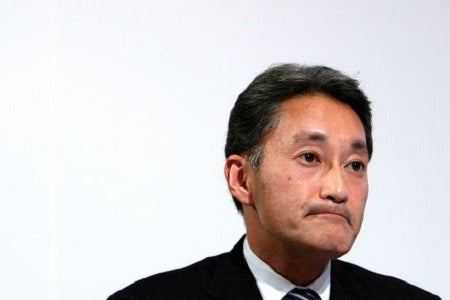 Sony Corporation's worrying financial results have contributed to a 6.7 per cent drop in share price bringing them to ¥1,110, their lowest since 2008.
"I didn't see anything positive in there," a US trader told Reuters. "There is really nothing in there that can justify buying the stock."
"You see the loss narrowing in the TV business. That's fine, but I don't see any future in the TV business, so it doesn't matter what they do."
The most recent financial reports have clearly made investors anxious. The Consumer Products and Services division alone saw an operating loss of $2.8 billion.
"Sony is facing a lot of difficulties and the new president has not been able to produce a clear plan as to how he will turn around the company," Fukoku Capital Management's Yuuki Sakurai told the BBC.
"The little that investors have heard, they are not very impressed with."
The share price currently stands at ¥1,135 on the Tokyo Stock Exchange.