Sony continues 4K push with new tech at CES
4K OLED TVs and connected smartphones take centre stage for manufacturer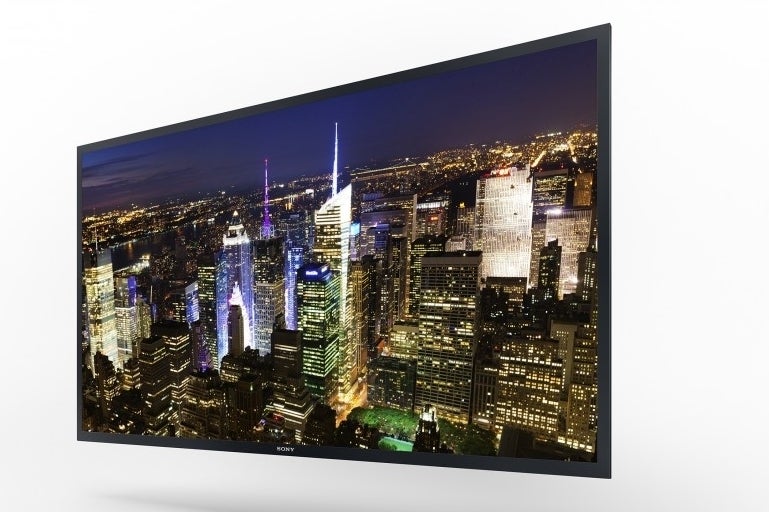 Sony used its CES press conference to unveil a range of home entertainment products, topping the line-up with the reveal of new 4K OLED TV.
While the games press was buzzing around new hardware such as the Valve-funded PC from Xi3 and Nvidia's Project Shield, Sony focused on connected devices and its push for 4K technology.
Sony CEO Kaz Hirai presented a 56-inch prototype 4K OLED TV, but the onstage demonstration was marred by a Windows error message. No estimated price or release window was given.
Also part of Sony's 4K push was the reveal of the Bravia X900A 4K LED TV models, which come with 55 and 65-inch screens. They are due this spring and are designed to be more affordable than the 85-inch model released last year.
In the summer, the company plans a 4K distribution service in the US for Sony Pictures Entertainment content as well as the release of 4K mastered Blu-ray discs of existing films.
In the mobile space, Sony's new Xperia Z and ZL smartphones were dubbed "super phones" by the company and feature a Snapdragon S4 Pro quad core 1.5 Mhz processor, a 1080p HD 5-inch screen, 13 megapixel camera and HDR video.
The Xperia Z and ZL also boast near-field communication to stream phone content to compatible TVs.
The company also showed off new internet connected Blu-ray players with apps, and theatre systems that also used the NFC technology to connect mobile devices.