Sony brings backwards compatibility to PlayStation with Gaikai deal
First and third-party games to be streamed to hardware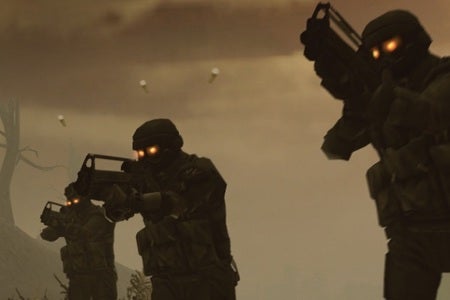 Sony's rumoured cloud gaming deal with Gaikai is to allow current-generation hardware to play PlayStation 2 and PSone games via a streaming solution, GamesIndustry International understands.
According to sources, the service will offer first-party games and be open to third-party publishers to sell back catalogue to players. The partnership is likely to be announced at E3 next week as part of Sony's conference on Monday.
Gaikai already has an extensive portfolio of video game partners that have been on board with CEO David Perry's vision since the service first went live, including Electronic Arts, Ubisoft and Capcom, but all titles so far have been for the PC format.
The appetite for PlayStation 2 games has been proven with collected HD releases of titles including Silent Hill, God of War, Devil May Cry and Ico and Shadow of the Colossus.
The streaming games company has also signed up retailers like GAME and Best Buy, services such as YouTube, TV manufacturer LG and social network Facebook, and is expected to announce further partnerships next week.
It's not yet clear which Sony devices beyond the PlayStation 3 would get a Gaikai-supported game streaming service, but it could extend to Sony branded TVs and tablets.
A backwards compatibility offering at this stage in the PS3's lifecycle would also allow Sony to test streaming games before it goes fully next-gen with the release of the PlayStation 4.
Sony's history with backwards compatibility is patchy. The PlayStation 3 originally allowed gamers to play older PlayStation 2 and PSone games, but support for PS2 games was dropped as the PS3 went through a number of different iterations. PSone and PlayStation 2 games are currently available for download on the PlayStation Store.
Both Sony Computer Entertainment and Gaikai declined to comment when contacted.