Soft opening week for Watch Dogs Legion and Pikmin 3 | UK Physical Charts
New Dark Pictures game breaks Top Ten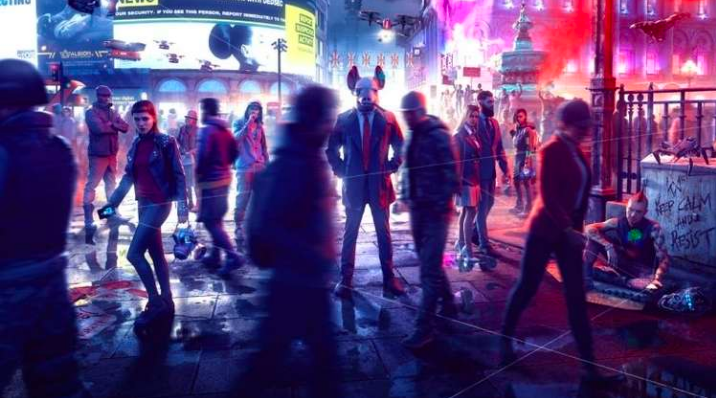 The big games are starting to come to market, although sales have not got off to a great start, at least not in terms of physical sales.
Ubisoft's Watch Dogs Legion was the big game of the week, but it had to settle for No.2 in the charts behind FIFA 21. Physical game sales are 54% lower at launch compared with what Watch Dogs 2 managed in 2016. However, digital downloading has accelerated rapidly since 2016, and we won't know the digital performance until later in the week.
It's also worth noting that Watch Dogs Legion is receiving a next-gen version of the game alongside Xbox Series S/X and PlayStation 5 later in the month.
Elsewhere, Pikmin 3 Deluxe for Nintendo Switch lands at No.7. Unlike other Wii U ports to Switch, the Wii U version enjoyed the stronger launch, with Pikmin 3 Deluxe's opening week sales down 18.5% over the original. Again, digital data is not included.
Also new in the Top Ten is the latest in the Dark Pictures Anthology -- Little Hope -- which arrived in time for Halloween. The game is the next in the series following last year's Man of Medan. The launch sales for this game are 47% lower than last year's entry.
Again, it's worth reiterating that partially due to COVID-19, game sales have become predominantly digital this year.
Elsewhere, as previously mentioned FIFA 21 is still at No.1 despite a 24% sales drop week-on-week. Switch games continue to do well, with Animal Crossing: New Horizons at No.3 (sales up 17%), Mario Kart 8: Deluxe at No.4 (sales up 35%), Minecraft on Switch at No.5 (sales up 11%) and Super Mario 3D All-Stars at No.6 (sales up 34%).
Next week is a little quieter in terms of major new releases, just ahead of the launch of Xbox Series X a week later. However, with a new lockdown called in the UK on Saturday, we may see a surge in game sales, even in the physical space.
Here is the GfK Top Ten for the week ending October 31st:
| Last Week | This Week | Title |
| --- | --- | --- |
| 1 | 1 | FIFA 21 |
| New Entry | 2 | Watch Dogs Legion |
| 2 | 3 | Animal Crossing: New Horizons |
| 4 | 4 | Mario Kart 8: Deluxe |
| 3 | 5 | Minecraft (Switch) |
| 5 | 6 | Super Mario 3D All-Stars |
| New Entry | 7 | Pikmin 3 Deluxe |
| 6 | 8 | Ring Fit Adventure |
| New Entry | 9 | The Dark Pictures Anthology: Little Hope |
| 7 | 10 | Minecraft Dungeons |