Sniper Ghost Warrior studio responds to report on controversial media event
Press and influencers were invited to a military training simulation where all enemy role-players were "dressed in white robes and keffiyehs"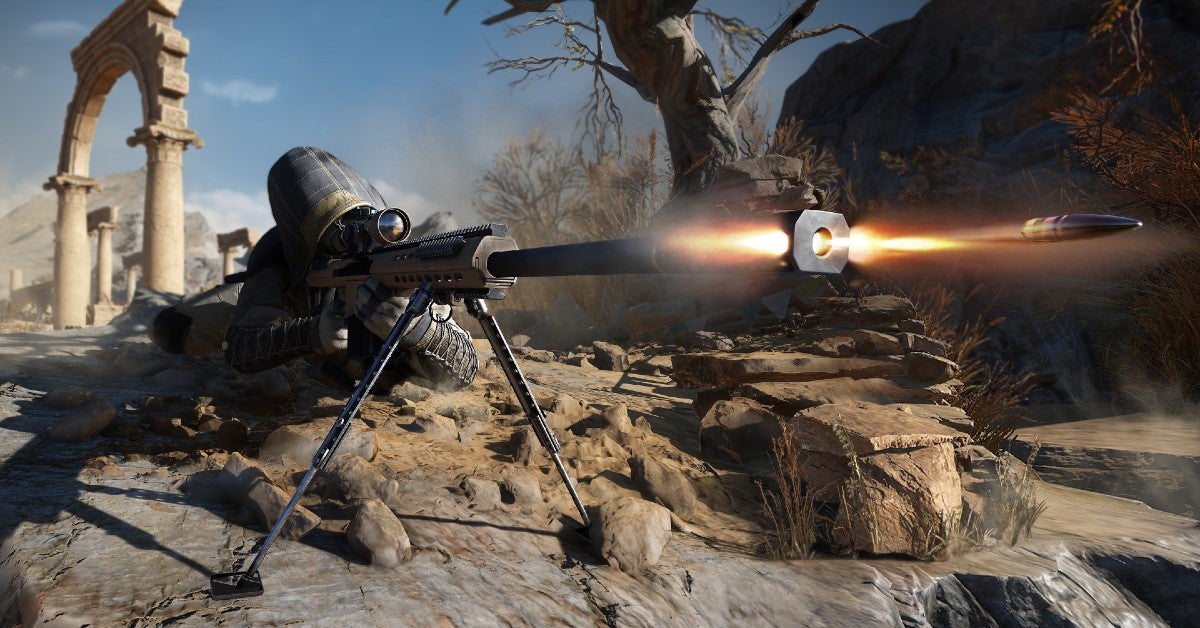 Polish developer and publisher CI Games has responded to a media report about a controversial PR event used to promote its latest release, Sniper Ghost Warrior Contracts 2.
TheGamer describes a day trip in which ten journalists and influencers were taken to an "extreme military counter-terrorism training" experience in San Diego, based in a facility used to train police and military personnel.
The facility is mocked up to look like a Middle Eastern warzone. Journalists were equipped with training guns and pitted against roleplayers who, while never explicitly labelled as Muslim, Middle Eastern or Arab, were all "dressed in white robes and keffiyehs."
TheGamer's Eric Switzer reported these actors were only ever referred to as "enemies," "bad guys," or "the other guys" with instructors telling participants they had "killed a lot of good Americans" as motivation for the scenario.
The venue even flew a flag bearing the slogan 'Trump 2024: The Revenge Tour.'
Switzer reported no members of the development team were present, and that the only connection to Sniper Ghost Warrior -- which had launched the day before -- was a line of PCs where people could play the game, although this was not part of the event schedule.
In a statement, CI Games said it was "deeply disturbed" by the report, and stated it "abhors racism of any kind."
"As a Polish studio in Warsaw, we have absolutely no affiliation with any US political party or movement," the company continued.
CI Games clarified that it wasn't directly involved in the event, since team members were unable to travel due to the pandemic, adding: "As a result, certain decisions were overlooked and the event was conducted in a way that is not in line with our thinking or beliefs."
It later added that it takes "full responsibility" for the event, which had been conceived to "give press and journalists a real-life taste of what it would be like to be Raven, the game's protagonist."
The team also emphasised that Sniper Ghost Warrior Contracts 2 is "purely fictional" in both its narrative and setting, and claims it had asked the event venue to change the outfits of the actors -- described in the statement as "the enemies" -- to reflect those of the game.
"[In-game enemies] are specifically designed to avoid any direct or indirect cultural representations," the company said. "We were informed that in order to preserve the authenticity of their training event, this request was declined."
The statement concluded: "We would like to apologise directly to Eric Switzer from TheGamer and to any other participants who found the event offensive.
"Although the Covid restrictions made arranging this event unusually difficult, we take full responsibility and will work hard to ensure that in future any events associated with the Sniper Ghost Warrior franchise live up to the standards of respect and tolerance that we set ourselves."