Skull & Bones dev Ubisoft Singapore facing union action over pay and workplace treatment
Ubisoft's long-in-development pirate game also loses another creative director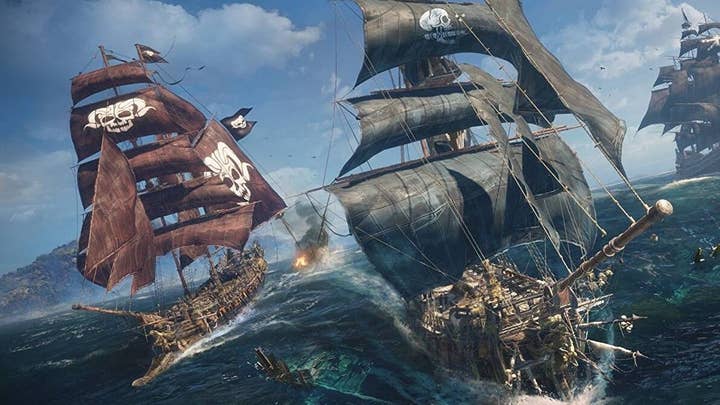 Ubisoft Singapore is facing union action organised by the country's Creative Media and Publishing Union (CMPU).
According to Kotaku, the union voiced concerns regarding workplace treatment, equality, and pay at the studio.
"At the request of the CMPU, a branch of Singapore's National Trade Union Congress, a ballot exercise is being conducted this week among eligible team members in the studio to determine whether formal recognition should be granted," Ubisoft told Kotaku.
"Ubisoft believes in the importance of listening to our employees and fostering an open dialogue, and we believe that we have appropriate mechanisms and initiatives in place to continue creating a great workplace.
"We will continue to engage with our team members to gather their feedback and work together to create a workplace where everyone can thrive."
Ubisoft Singapore was previously accused of sustaining a toxic culture in a 2021 exposé.
The country's Tripartite Alliance for Fair and Progressive Employment Practices subsequently investigated the studio, with the publisher reporting that the body concluded systems were in place to handle any misconduct reports.
Ubisoft's Skull & Bones has also lost its third creative director since development began in 2013.
According to Kotaku, Elisabeth Pellen left Ubisoft Singapore over the summer to return to the publisher's headquarters in Paris. Pellen, who was previously VP of editorial at Ubisoft Paris, is now working under the title of director editorial online, according to LinkedIn.
The former creative director joined the game's team at Ubisoft Singapore in 2018 "to reboot the creative direction of Skull & Bones," the publisher told Kotaku in a statement. "She succeeded, and the Skull & Bones team is now fulfilling her vision to deliver a unique naval action RPG experience to our players."
The publisher added, "It's not uncommon for a creative director to move onto a new project or role."
However, two anonymous sources claimed Pellen was "expected to last at least through the end of the year," Kotaku reported.
Skull & Bones has experienced a troubled development. The title was initially expected to launch in 2018 but has been delayed several times.
Following a closed beta last month, Ubisoft expects the game to be released during its current fiscal year ending March 2024, though Kotaku understands there is currently no internal release date.
Sign up for the GI Daily here to get the biggest news straight to your inbox