SimCity goes social
Also, the "hardcore" release in the franchise is coming February 2013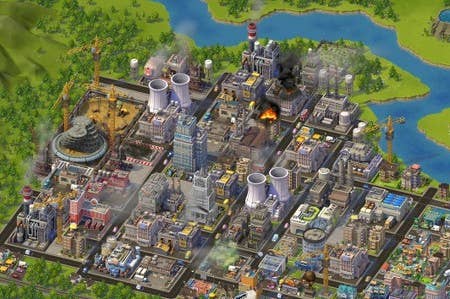 Electronic Arts confirmed rumors that SimCity Social is releasing publicly on Facebook very soon; it's currently in closed beta. The trailer for the game took some specific digs at Zynga's social games, showing a cityscape falling on a farm and saying "More City and Less Ville."
In SimCity Social, players will be able to visit their friends cities. While this isn't strictly a player-versus-player game, players that visit can cause disasters by visiting.
The hardcore SimCity was also shown off. For the first time in series history, there will be full multiplayer support and the game will release in February 2013.
While the "Glass Box" powered SimCity was impressive looking, it's worth noting that SimCity Social was announced first. These two games mark the most significant commitment that Maxis has had in the franchise since the release of SimCity 4 a decade ago.