SimCity coming to Facebook?
Electronic Arts' next big social transplant could be the city-management sim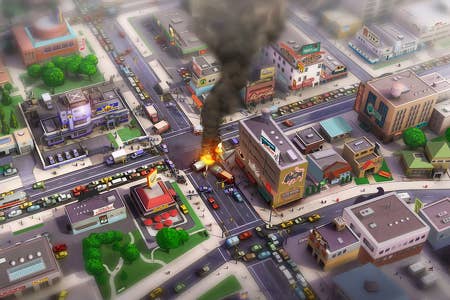 SimCity Social could be Electronic Arts' next big Facebook game, according to some sleuthing by Sims fansite Sims VIP. At a time when competitors like CrowdStar are trying to move away from the social network, EA CEO John Riccitiello told CNBC Mad Money host Jim Kramer that the company would have a big social game hitting Facebook "a month from today."
Sims VIP found that Electronic Arts has registered several domains related to SimCity Social, including SimCitySocial.com, SimCity-Social.com and SimCityFacebook.com. The Facebook URL "https://www.facebook.com/SimCitySocial" redirects to the homepage, meaning the page exists, but it's unpublished. A Sims VIP reader also found code relating to a SimCity Social Facebook app by subsidiary Playfish.
With the launch of the next SimCity for PC still a year off, will this be EA's next use of the brand?