SGN Acquires Mob Science
"They are a perfect fit for our company roll-up strategy"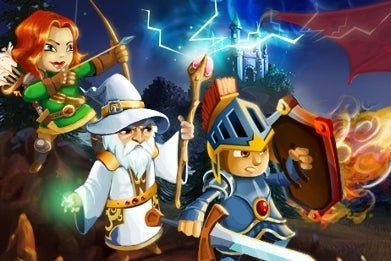 Mobile game developer SGN (Social Gaming Network) has acquired Californian developer Mob Science for an undisclosed amount.
"Joining the SGN team is an amazing new opportunity for everyone here at Mob Science," said Mob Science's Michael Witz.
"We look forward to bringing our games to new platforms with their cross-deployment technology as well as working together to create exciting new games throughout 2013 and beyond."
The deal includes Mob Science's entire back catalogue, which includes RPG Legends: Rise of a Hero, inFamous Anarchy, Coffee Bar, Snowball Fight and Willy's Sweet Shop and boasts around 50 million players.
"Mob Science is a proven game development company with collectively over 75 years of experience in top-tier social game creation," said SGN CEO Chris DeWolfe.
"Both SGN and Mob Science stand for quality, enabling us to continue our strategic growth and market expansion."
SGN was founded by DeWolfe, who also co-founded MySpace, and its other acquisitions include Hallpass Media, and Mindjolt. Last October the company consolidated its operations and named Josh Yguado as president.
"When we first met Michael, we immediately hit it off, due to our similar approach to building high-quality evergreen games, with strong long-term retention and monetisation. They are a perfect fit for our company roll-up strategy," added Yguado.