Seven Deadly Sins push Netmarble Q1 revenues up
The Seven Deadly Sins: Grand Cross became the mobile publisher's second biggest game less than a month after worldwide launch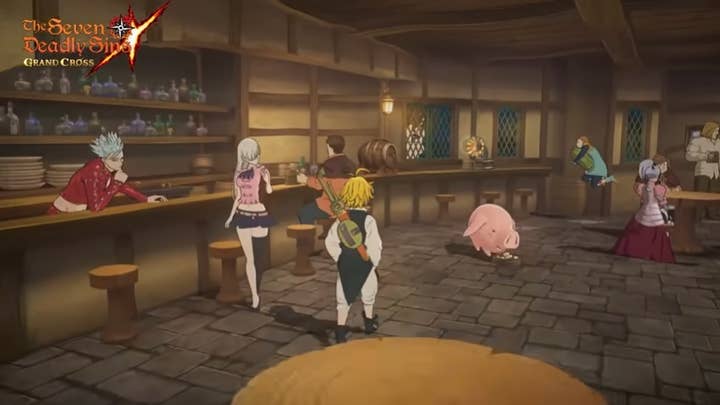 Netmarble appears to have a hit on its hands. The mobile publisher rolled out its latest title, The Seven Deadly Sins: Grand Cross, in March, and by month's end it had already become the second-biggest revenue driver for the quarter.
Netmarble today reported its earnings for the quarter ended March 31, showing that Grand Cross accounted for 12% of all its revenue in the first three months of 2020. Only Marvel: Contest of Champions made up a larger slice of the pie, accounting for 14% of the company's revenue.
Rounding out the company's top five sales drivers were Lineage 2: Revolution (11% of revenue), Blade & Soul Revolution (8% of revenue despite only having been released in Korea at that point), and Cookie Jam (5% of revenue).
Overall, Netmarble reported revenues of $446.7 million, up 11.6% year-over-year but down 4% quarter-over-quarter. Net profits were up 36% year-over-year to $48.2 million.
"With the highly successful global launch of The Seven Deadly Sins: Grand Cross, and the ongoing enthusiasm for Netmarble's overall lineup, we take pride in our ability to consistently provide engaging entertainment and truly appreciate Netmarble's worldwide community of players," said Netmarble co-CEO Seungwon Lee.
While many other game publishers have been volunteering insight into the impact the COVID-19 pandemic has had on their business during their earnings reports, Netmarble executives addressed the situation only briefly during a conference call, and only after being questioned by analysts.
When asked about COVID-19, they said Marvel: Contest of Champions grew during the first quarter of the year on a year-over-year basis and overachieved compared to the company's estimates. Beyond that, they said a press function had been delayed, as had the release of Marvel: Realm of Champions.
Realm of Champions was supposed to be tied to the launch of the Marvel Black Widow movie in the first half of the year. But with the pandemic causing that film to be bumped to November, Realm of Champions has been pushed back to match.