Seriously: Taking on the "big guys" of mobile, one step at a time
"I think it's now impossible for anybody, anywhere to have an overnight success" - Andrew Stalbow, CEO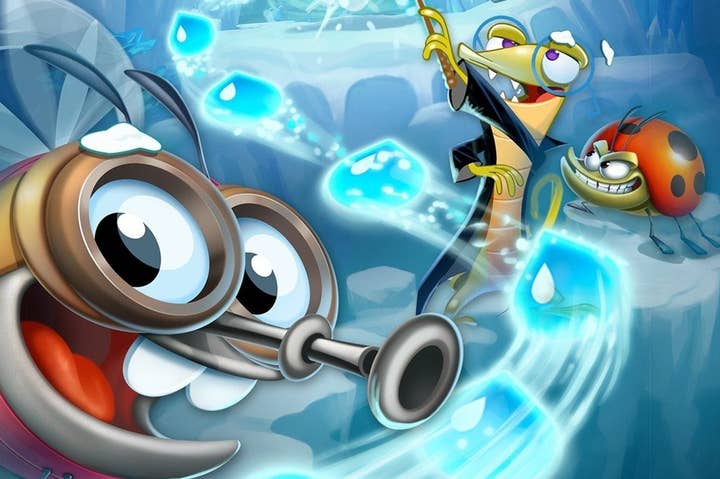 If one were to seek the recipe to breaking a major new mobile IP in 2015, one might well look to a company like Seriously. Founded by high-level Rovio executives in the summer of 2013, this Los Angeles-based startup has grabbed at the headlines with $10 million in funding and a team built around talent from both Hollywood and its founders' illustrious former employer. The goal? To achieve by design what Angry Birds more or less stumbled into: building globally recognised multimedia IP from smartphone games.
"Hanna Barbera, Looney Tunes - I believe that if those people were creating today, they'd be creating on mobile"
Indeed, CEO Andrew Stalbow, formerly the EVP of strategic partnerships at Rovio, has been visiting his native Britain to push that very message to the attendees of London's increasingly diverse array of industry conferences. Seriously may be starting with just one more game in a field of thousands, but its ambitions are as grand as any company in the business.
"You could say we're doing Hollywood backwards," he says, "but my goal is not to end up with a film premiere in Hollywood. The goal is to build a brand and content experience through mobile. Hanna Barbera, Looney Tunes - I believe that if those people were creating today, they'd be creating on mobile. It's where you can reach the biggest audience, it's where you can be really creative, and it's where everybody is."
Stalbow made that call in 2011, when he left his role as SVP of mobile at 20th Century Fox to become general manager of Rovio's North American operations. At Fox, he had some of the biggest brands in entertainment at his fingertips - The Simpsons, Family Guy, Avatar - but as the popularity of smartphones soared the approach of pushing established brands into such a dynamic new market started to seem like missing the point.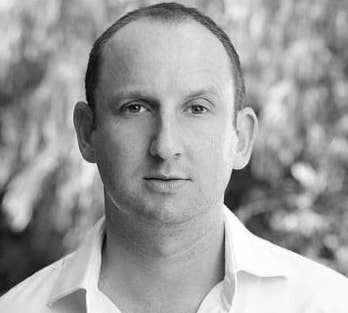 "Those very, very big powerful brands, like The Simpsons and Family Guy, their core content is distributed on third-party platforms," Stalbow says. "So the content creators are never directly connected to their audience, and they don't leverage the network effect. The opportunity for a company like ours on mobile is that constant dialogue with the audience. As long as you're being fair and you're doing things that people find interesting, it's incredibly powerful."
As such, Seriously is placing its bets on two things: creative talent, evident in its string of impressive hires, and creative quality, evident in its debut game, Best Fiends. Based on a story created by Seriously's co-founder and CCO - Petri Järvilehto, formerly EVP of games at Rovio - Best Fiends has amassed 5 million downloads since it launched in October last year, and it now has a community of 900,000 daily active users. That growth, Stalbow says, is down to care and detail and polish; like the game's score, for example, which was composed by Despicable Me's Heitor Pereira. One can only imagine that the services of someone like Pereira don't come cheap, but Stalbow believes that what it adds to the finished product is absolutely worth the cost.
"You need to go and compete with the big guys, and they're spending serious amounts of money. It's hard to compete"
"Even though it's on a phone or a tablet, and everyone told me, 'Don't spend the money there. Don't invest in that', we did," he says. "We believe, greatly, that people notice the really small details. You're not necessarily always aware of them, but you still notice those details.
"I just think that every little thing we do can elevate our product from what is, ultimately, fierce competition out there."
And that is what makes Seriously's ambitions so intriguing. Building a global brand from origins as a smartphone app requires not just downloads but revenue - and plenty of it. But the upper reaches of the top-grossing charts remain inexorably the same from week to week, and month to month. As much as Stalbow's frequent references to quality are very much the rhetoric we wish to hear from the CEO of an aspirant new company in a market saturated by a tiny handful of IP, it's nevertheless easy to believe that mounting a serious challenge to Clash of Clans and Candy Crush will be as much a technical or analytic achievement as a creative one. After all, the reason that the top five earners on iOS and Android seldom change isn't necessarily because the other games aren't as good.
That's the level of success Seriously eventually wants to achieve with Best Fiends. However, Stalbow is keen to avoid talking too far ahead. He reiterates that the key strength of mobile is the direct, reactive relationship it allows between creator and player, and that should be at the very core of any new developer reaching for the top.
"The way for smaller companies to think about this is to just take it one step at a time"
"You need to go and compete with the big guys, ultimately, and they're spending serious amounts of money. You can see it in the books of King, for example, who are spending anywhere around $3 million or $4 million dollars on marketing a day. You're up against that. It's hard to compete.
"Here's how we approached it: we take it one step at a time. We built the company on a team of 12 or 13 people, we focused on doing just a few things really well, and then we went into soft-launch. We looked at two things on our product: What's the retention like? What's the engagement like? And we were blown away, so it's on to the next step, which is the big launch on iOS and Android. Does it work at scale? We're now on 900,000 DAUs, the retention's really strong, the engagement's great, we're building up our Facebook and Twitter followers, so then it's the next level.
"I think it's now impossible for anybody, anywhere to have an overnight success. So the way for independent, smaller companies to think about this is to just take it one step at a time. Build it up around a core game mechanic that people find fun, be fair in how you set up the game design, and then people will come back.
"I'll say this to anybody: If you've got a product that has the potential to be a brand that can cut through what is an amazing amount of content clutter, then I think anybody's got an opportunity. I don't think any of this is insurmountable at all."