Sega's gaming business rebounds
Full-year game revenues up 19 percent; Total War: Rome II sells 1.13 million copies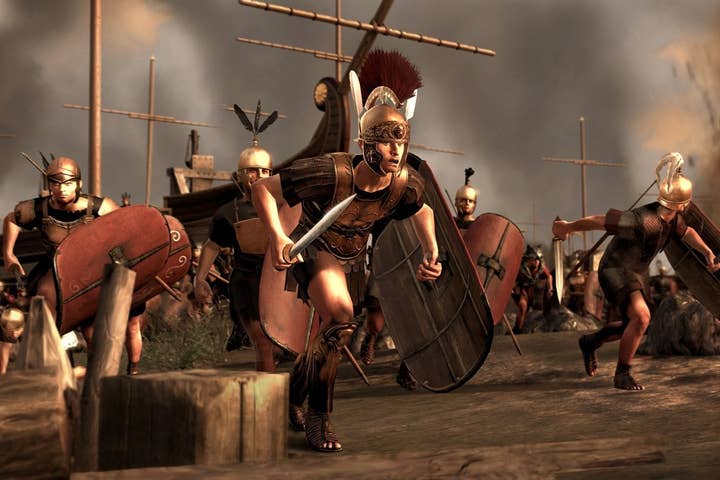 Sega may be most closely associated with Sonic the Hedgehog, but the publisher doesn't rely on its console platformer mascot like it used to. Parent company Sega Sammy Holdings reported its full-year financial results today, with a turnaround for the gaming business led by a pair of PC titles.
Total War: Rome II was the company's best-selling game for the year, with 1.13 million copies sold, followed by Football Manager 2014 and its 790,000 copies sold. The worldwide Wii U and 3DS release of Sonic: Lost World was third, with 710,000 copies sold. The top five was rounded out by THQ bankruptcy acquisition Company of Heroes 2 (680,000 sold) and the Japanese launch of Yakuza: Ishin for PS3 and PS4 (390,000 sold).
For the full-year, Sega's consumer division (which includes toys and animated movies as well as games) posted revenues of ¥99.84 billion ($981.52 million), up 19 percent year-over-year. It also turned the prior year's ¥732 million ($7.20 million) operating loss into an operating profit of ¥2.09 billion ($20.55 million). Despite the improved numbers, Sega noted a softness in the packaged games market, and a continued shift toward digitally distributed titles, especially those on social networking services and smartphones. The company is taking both of those into account for the current fiscal year.
"The packaged game software field in the consumer business will continue to undergo rationalization, in an effort to establish a structure that can consistently generate profit," the company said. "We will also push forth with the digital conversion of existing package IPs."
Perhaps counterintuitively, Sega projects to sell 12.78 million retail copies of games over the current fiscal year, up from 8.73 million last year, and 10.78 million the year before. It expects the 3DS to be its strongest platform (2.27 million copies projected), followed by the PS3 (1.52 million copies) and the PC (1.15 million copies). The consumer division is forecast to see revenues jump 29 percent this year, with operating income more than tripling to ¥6.6 billion ($64.9 million).
For Sega Sammy as a whole, revenues were up 17.6 percent to ¥378.01 billion ($3.72 billion) for the recently completed fiscal year, while net income was down 8.2 percent to ¥30.72 billion ($302 million). The company is projecting sales to rise 19 percent in the current fiscal year, with net income falling 32 percent.