Sega adds support to Eurogamer Expo
With Aliens: Colonial Marines available to play, plus a Rome 2: Total War dev session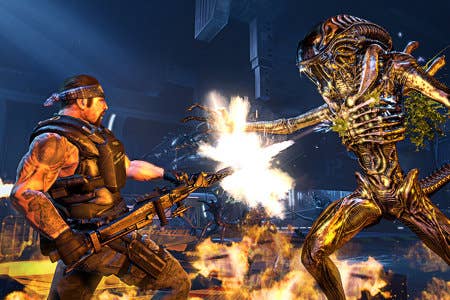 Sega will bring upcoming titles Aliens: Colonial Marines, The Cave and Hell Yeah! to the Eurogamer Expo next month, while The Creative Assembly will show Rome 2: Total War.
"We're really delighted to welcome SEGA back to the Eurogamer Expo," said David Lilley, events director.
"Aliens: Colonial Marines is looking like a fantastic take on classic IP, both The Cave and Hell Yeah! are very eye-catching titles that should stand out for attendees, and Rome 2 is setting a new standard for strategy titles."
Sega is also continuing its sponsorship of the Indie Games Arcade, which will show off the best in independent games development.
The Rome 2 developer session will take place on September 27 at 3pm, and Hideo Kojima, Capcom, 343 Industries and Criterion games will also be holding special sessions for attendess. Tickets for Eurogamer Expo 2012 are now available at eurogamerexpo.com
The show takes place September 27 - 30 at Earls Court in London, where GamesIndustry International will also be hosting the the GamesIndustry Fair and Games Invest.