Games Invest returns to new-look GamesIndustry Fair
Popular investment event features Ian Livingstone, We R Interactive, Games Brief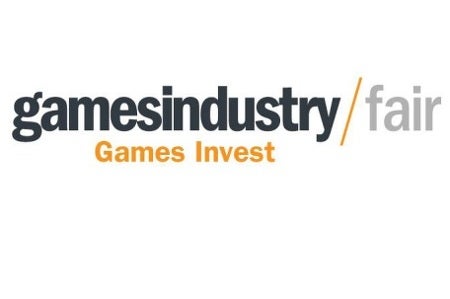 Ian Livingstone, We R Interactive and Games Brief have all signed up for this year's Games Invest, taking place at the Eurogamer Expo on Thursday, September 27.
Games Invest is an opportunity for small to medium-sized games and technology companies to find out more about private and public investment, as well as network and pitch to the investment community.
Tickets are on sale now for a day that starts with sessions and panel debate, a networking lunch, full access to the GamesIndustry Fair and Eurogamer Expo 2012, the GamesIndustry networking drinks in the evening and an application form for games companies to apply for a formal pitch with investors on the day.
"We're delighted to host Games Invest as part of this year's GamesIndustry Fair. It's proven to provide great value to games industry investors and developers alike and this year's event is shaping up to be the best one yet."
Early bird tickets can be bought here for £75 plus a booking fee, with that price rising to £99 plus booking fee on July 1.
"Games Invest has been a great event for We R Interactive, and we're delighted to be involved again this year" said CEO of We R Interactive David Rose. "As an investor, the event is a fantastic opportunity for us to meet dozens of games developers both formally and informally on the day."
This year's GamesIndustry Fair takes place on September 27-28 as part of the Eurogamer Expo, and in association with UKIE marks the launch of the London Games Festival. It will also host the UKIE AGM.
Over two days the show intends to deliver events and networking opportunities covering the key sectors of development, publishing, investment, employment, tools, services and education. More details on the popular career sessions will be announced shortly, with last year's sold-out sessions available on video here and here.