Search for a Star winner lands job at Boss Alien
Three talented students crowned in national programming competition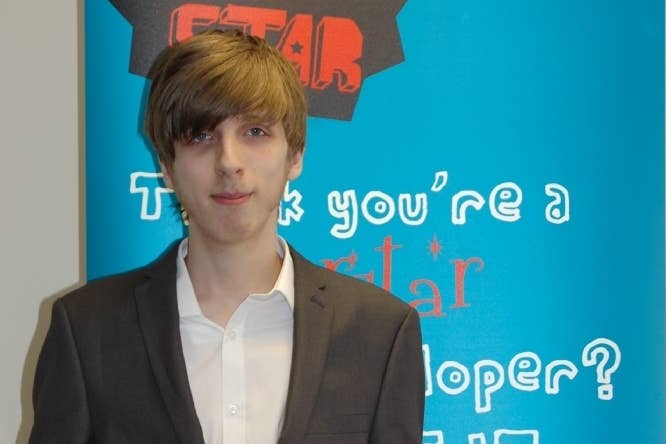 One of this year's Search for a Star winners has already landed a job at one of the UK's most prestigious game development teams - Gavin Jones of the University of Central Lancashire is now a programmer at CSR Racing studio Boss Alien.
This year's winners also include Rising Star Nadeem Joseph Alam, also from the University of Central Lancashire, and James Mintram of Northumbria University, who started Lemon Moose Games in his second year.
Search for a Star is a competition designed to highlight the skills of the UK's most promising video game students. Organised by Aardvark Swift, the competition was this year judged by Lizi Attwood (The Blast Furnace), Greg Booker (Born Ready Games), Lee Stott (Microsoft), Jason Fielder (Exient) and Ryan Sullivan (Boss Alien).
"Entering Search for a Star seemed a natural decision as an opportunity to apply and demonstrate my abilities," commented Jones. "The second round of SFAS in particular proved both a fun exercise and good practice - as well as a timely cure for any post-degree project inertia I may have stumbled into.
"Having done well in the competition seemed to lead very quickly to job offers, ultimately landing me my first job as a programmer in the industry."