Saints Row stifled by immature humor, says Bleszinski
Gears of War designer says dildo weapon "doesn't help industry perceptions," keeps series from competing with Grand Theft Auto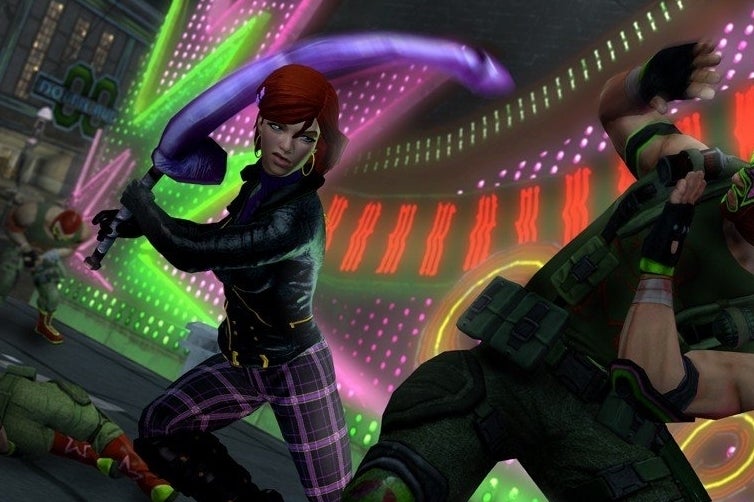 With Saints Row and series developer Volition now in the hands of Koch Media, Gears of War designer Cliff Bleszinski offered some advice on unlocking the franchise's full potential. In a series of posts on Twitter yesterday, Bleszinski said Saints Row's distinctive sense of humor was doing it more harm than good.
"Saints Row. Keep the crazy action and game mechanics. Lose the gimps and dildos and purple suits," Bleszinski said in his first post. He continued, "If your average guy is embarrassed to be playing a sequence in a game when his wife walks in that's a bad sign... The SR team is amazing. Dildo holds them back. It's immature. Make an open world game that's more Michael Mann/HEAT/Collateral/Training Day."
Bleszinski added that Volition is one of the few developers who could actually compete with Rockstar and Grand Theft Auto in the open-world crime genre, but, "Once you put a dildo in your game it doesn't matter if your controls, pacing, graphics are all great. You're 'that game with the dildo.'"
The developer did acknowledge that he found the dildo weapon in Saints Row: The Third to be hilarious, but added, "It doesn't help industry perceptions."