Parallax founders reunite for Descent successor
Mike Kulas and Matt Toschlog establish Revival Productions, launch Kickstarter for new project Overload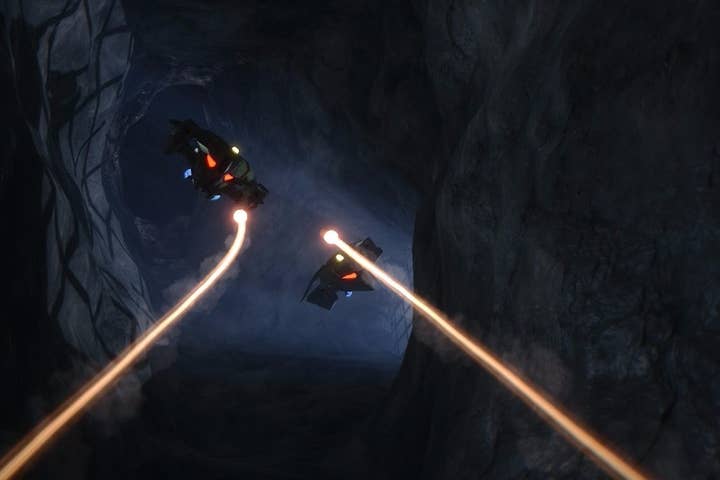 At the very least, Mike Kulas and Matt Toschlog's new studio gets points for truth in advertising. The founders of Parallax Software have reunited to form Revival Productions, a new studio that today announced a spiritual successor to Parallax's seminal 1994 "six-degrees-of-freedom" shooter Descent.
Like many other developers revisiting their most influential projects, Revival is crowdfunding the return to its roots. The campaign for Overload went live this morning with a $300,000 goal attached. Revival has been working on the game since 2014, and said the look and feel are already in place. Money raised through this campaign will primarily go to helping them balance the game and build out the content.
"Since Descent 3, there haven't been any major six-degree-of-freedom shooters, and we hope that Overload can help re-establish the genre," Kulas said. "The time is right for a resurgence, with joysticks making a comeback, and cockpit-based games being ideal for VR (though VR isn't required to enjoy the game)."
At the moment, the campaign calls for a 15-level single-player campaign on PC, PS4, and Xbox One with a dozen enemy types, three bosses, and 12 weapons. There's no mention of multiplayer, but a Mac and Linux port of the game is the first stretch goal (unlocked at $350,000). The game is expected to launch in March of 2017.
Kulas and Toschlog formed Parallax in 1993, but split the studio into two separate-but-affiliated operations in 1996. Kulas' organization, Volition Inc., would go on to create the Red Faction, Freespace, and Saints Row franchises. Toschlog's Outrage would make Descent 3 and Alter Echo. Both companies would be acquired by THQ, first Volition in 2000, then Outrage in 2002.