SAG-AFTRA dismisses Gearbox's stance in Borderlands 3 union row
Actors union says Gearbox was unwilling to apply SAG-AFTRA standards to all Borderlands 3 actors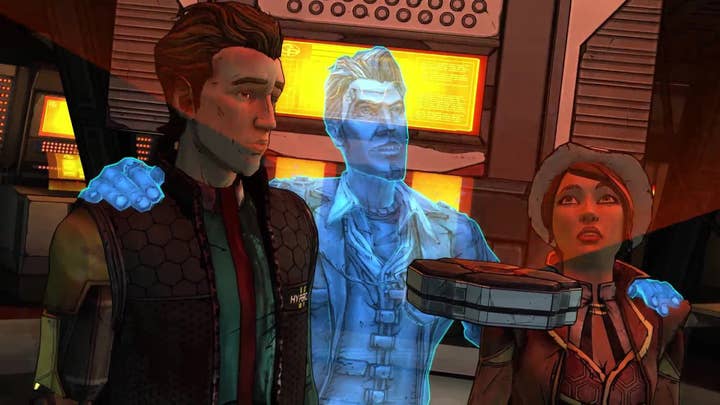 The actors union SAG-AFTRA has dismissed Gearbox's reasoning for not working with Tory Baker on Borderlands 3.
Baker, one of the most visible voice actors in the games industry, did not play Rhys in Borderlands 3, despite having voiced the character for the whole of Telltale's Tales From the Borderlands series.
Baker explained that it was "simply a matter of they wouldn't go union. And I can't do a non-union gig."
Gearbox issued a response in which it explained it "is a Texas company and is bound by Texas law -- which means that a person cannot be denied employment because of membership or non-membership in a labor union or other labor organization."
However, in a statement issued to VG247, SAG-AFTRA described Gearbox's reference to Texas law as "a non-sequitur."
"We are fully aware of the anti-labor, right-to-work-for-less laws that help explain why Texas has more minimum-wage workers than any state in the Union," SAG-AFTRA said.
"Employers in Texas and other right-to-work-for-less states nevertheless routinely work under SAG-AFTRA agreements with no legal obstacle at all. To the extent that Gearbox's statement reflects legitimate ignorance, Gearbox could easily have asked that question during their discussions with SAG-AFTRA, which they did not.
"If indeed Gearbox meets or exceeds our contract standards in their treatment of performers, which we highly doubt, it would have cost them nothing to sign the union's agreement and retain the original cast of their game."
SAG-AFTRA also claimed it would not have required Gearbox to use only union actors iN Borderlands 3. Rather, it would have required that all actors be treated the same, whether union members or not.
"Gearbox was unwilling to sign the contract and bind themselves to honoring those standards as reflected in a SAG-AFTRA contract," SAG-AFTRA said. "They claim to adhere to those standards anyway, but we have no way to verify that, and, in any event, a non-binding commitment to treat and pay workers fairly is not enough. Workers deserve the protection of an actual contract."
There is more detail in the full statement, which you can find on VG247.