Rovio vets form Lightneer
New Finnish studio to focus on educational entertainment; first games due next year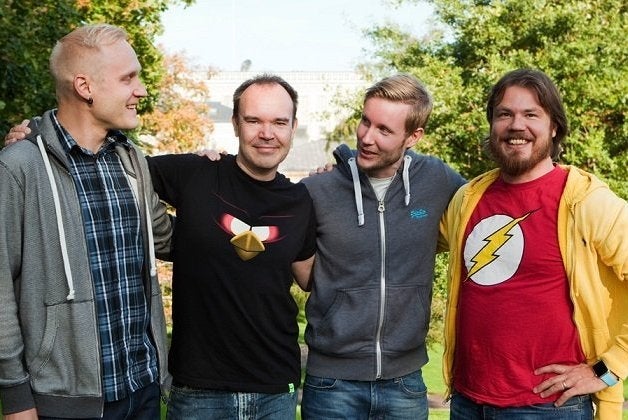 A group of Rovio veterans are looking to apply their entertainment acumen to educational software. The Finnish developers today announced the formation of their new studio, Lightneer, Inc., focused on creating educational entertainment at the same quality level as the industry's most successful titles.
All four founding members of Lightneer have ties to Rovio. CEO Lauri Järvilehto is founder and chairman of the Helsinki Academy of Philosophy, but worked for 9 months with Rovio as a "fun learning expert and evangelist" on titles like Angry Birds Space: Solar System. Chief creative officer and lead designer Lauri Konttori was a creative director at Rovio and lead designer for Love Rocks Starring Shakira.
The remaining two Rovio vets involved in Lightneer actually still work there. Niklas Hed co-founded Rovio and is creative lead of the company's games business unit, and Peter Vesterbacka holds the position of "Mighty Eagle" at Rovio. Both Hed and Vesterbacka are board members and investors in Lightneer, but will not have operative roles with the studio.
"Learning games today are in much the same state mobile games were a decade ago - niche products, too often produced with a lot of limitations," Järvilehto said. "Lightneer was created from a deep belief in the potential of learning games when designed competitively. We've spent years researching and prototyping games that strike the right balance between addictive fun and effective teaching."
According to the company, the Lightneer name "alludes to a person who combines the audacity and vision of a philosopher with the practicality and grit of an engineer." The studio's first title is expected to arrive next year.