Roundup: GamesIndustry.biz's Games of the Year 2022
As the year draws to a close, we recap the titles that captivated our team over the last 12 months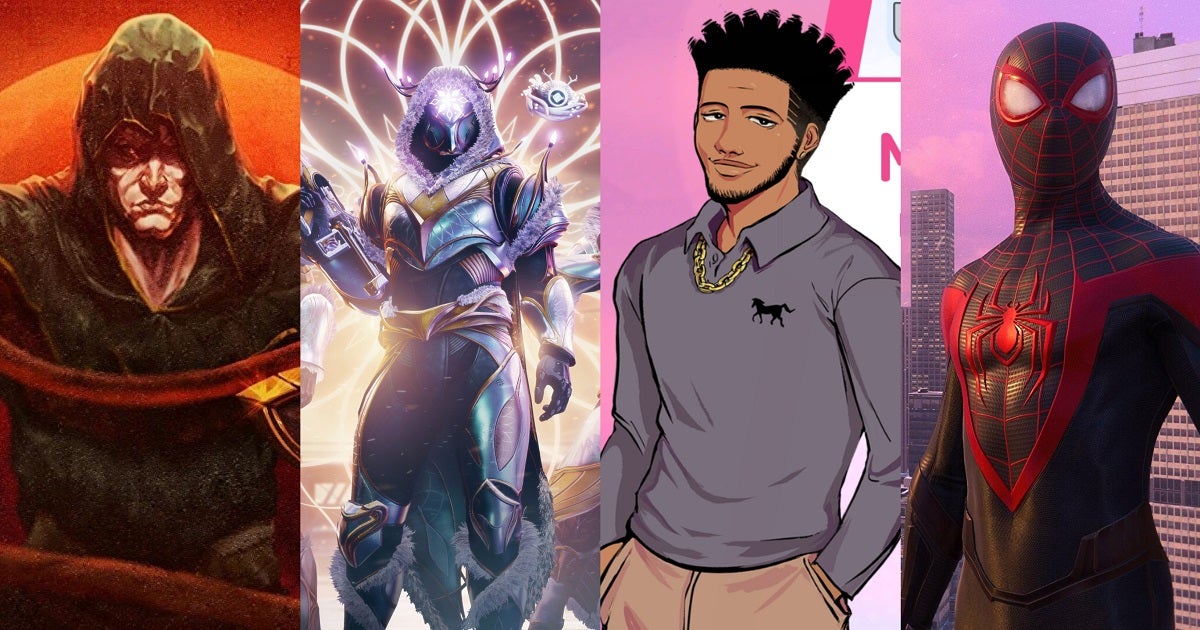 As 2022 wraps up, the GamesIndustry.biz editorial team found time to sit down and write about their own personal favourite games they've played this year.
The caveat is that the games we choose don't have to be 2022 releases, just a game that took our fancy this year for one reason or another. Our individual pieces are now all live on the site to read now, but here's a handy roundup of all of our Games of the Year pieces. See you next year!
Vampire Survivors
We'd try to usually avoid multiple team members picking the same game, but Vampire Survivors impressed both Marie Dealessandri and Brendan Sinclair so much that it made its way onto this list twice.
For Marie, the discovery was made almost by accident. A turbulent year left little interest in complex, punishing games, and she had no intention of touching Vampire Survivors until one fateful night in June, initially claiming "it looks awful, I don't understand what the big deal is."
Alas, Vampire Survivors' blend of simple combat, moreish replayability and surprisingly complex progression systems reeled Marie in, and value for money at just £2 in a space full of £70 epics made the deal even sweeter.
"So while I considered going with a more high-brow pick like Sam Barlow's intricate narrative in Immortality, I still haven't finished Immortality because it was a bit heavy for me to play when I was feeling tired," Marie added. "So instead, it's about the real thing that brought me joy this year and that's a £2 game that does not even feature a single vampire. Because sometimes all you want in life is simplicity, and garlic."
Marie's full write-up is available here.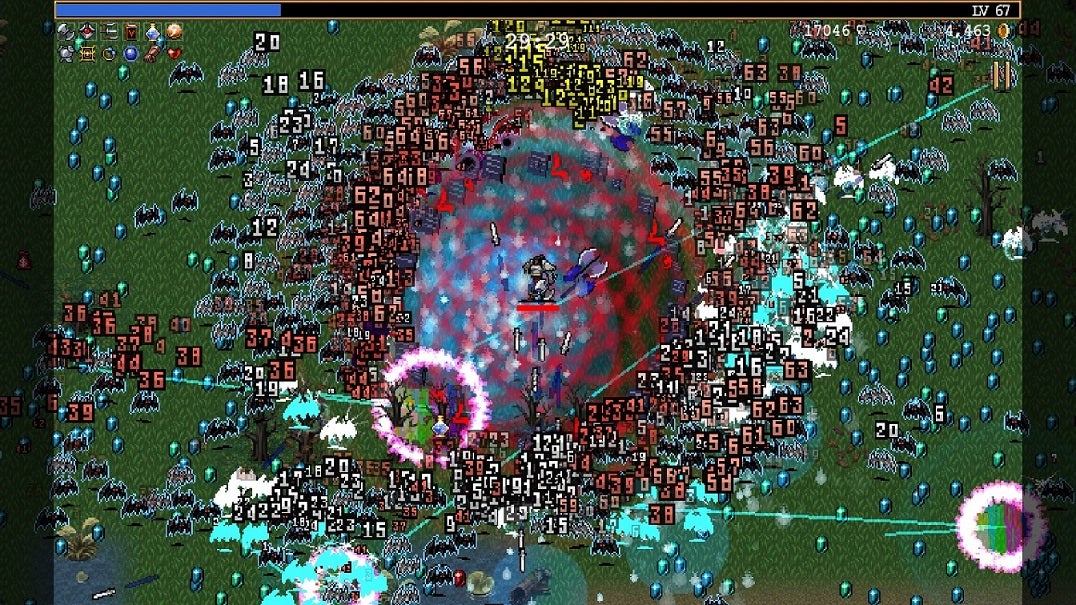 Brendan Sinclair was a later adopter of Vampire Survivors, hopping into the mobile version of it earlier this month. It took him two days to settle upon it as his game of the year, and said that what he liked most was how it reminded him of playing Geometry Wars on the Xbox 360.
"But where Geometry Wars is the same game every time you play it, Vampire Survivors is a rogue-lite that changes over time," Brendan said. "Within each game, there's a random element to the power-ups you have to choose from as they level up. The money you earn on each run can go to purchase permanent upgrades. Fulfilling a series of tasks will unlock new characters, weapons, and levels."
Brendan still has plenty left to do in Vampire Survivors, and finds himself "playing less to recreate the Geometry Wars thrill of weaving through a closing gap between enemies at the last second, and more to discover just what else is in here."
He's also dropped a potential spoiler for next year in that perhaps the Vampire Survivors DLC pack will be his game of the year for 2023. It's just that good. Check out Brendan's full write up here.
Marvel's Spider-Man: Miles Morales
James Batchelor absorbed a lot of Spider-Man media this year, all rounded off by Insomniac's 2020's follow-up to Marvel's Spider-Man.
James noted how Miles Morales "builds on the groundwork laid by the 2018 masterpiece," but adds that it feels sufficiently different to the first game in a number of ways, from the differences in combat to Mile's unique abilities.
The plot also feels "much more personal," taking place in his Harlem home. This gives Miles Morales the feeling of being more of a friendly neighbourhood Spider-Man than ever before, according to James.
"Insomniac's Marvel's Spider-Man: Miles Morales injected even more fuel into my appreciation for the wall-crawler," he concluded. "It's a solid sequel that not only lives up to the original, but betters it in many ways, and while I've drifted away from replaying Spider-Man 2018 (that game is longer than you remember), I can quite easily see myself going back through Miles' adventure multiple times. In fact, since it's set at Christmas, I just might do that next week."
We encourage James to instead take a look at his monstrous backlog, but as long as he's happy, we're happy. Read his full game of the year write-up here.
[Editor's Note: I did indeed address my backlog. Polished off Cyberpunk 2077, Return to Monkey Island and Pokémon Legends: Arceus]
Destiny 2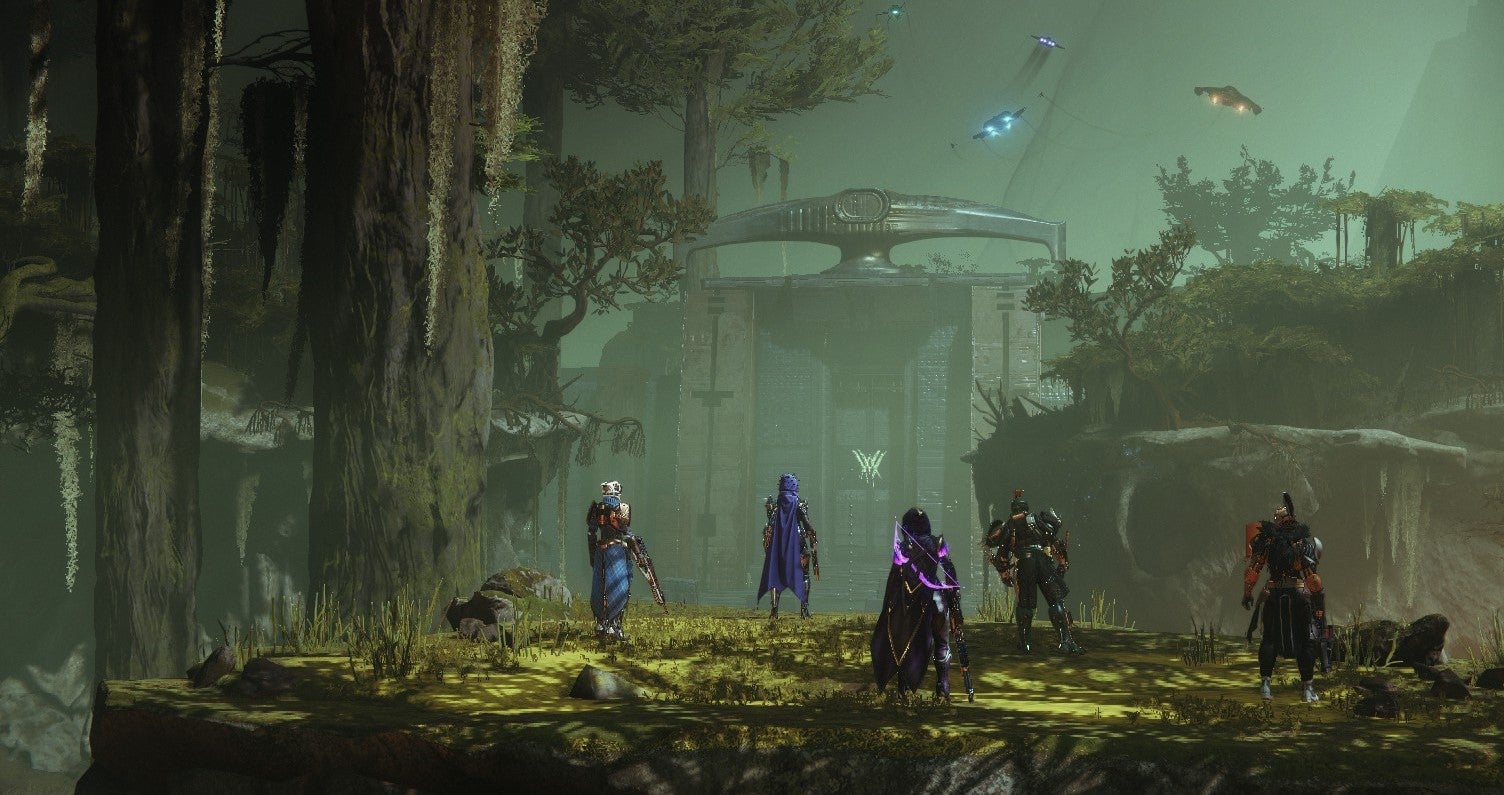 Danielle Partis found a lot to love in Bungie's live service FPS in 2022, and after spending an ungodly 600 hours in the game, had no choice but to crown it her game of the year.
Danielle jumped back into the sci-fi shooter ahead of The Witch Queen, a new campaign DLC released in February. She says that the introduction of the new content would have been the difference between leaving the game and being as stuck in as she still is now.
"Suddenly, everything in the game was new to everyone, and not just me," she said, describing the DLC. "Players were largely encouraged to spend time in the area, with a mixture of excellent story-driven missions, repeatable short quests and myriad secrets dotted among the swamps and structures."
Another component of Danielle's Destiny enjoyment was spending time in orbit with her partner, who held a key role in demystifying years of complex lore, content, and other secrets that only the keenest Guardians can uncover.
"Destiny 2 isn't my game of the year because it's the best game I've played in 2022, or because of the sheer amount of hours I've put in. It's my game of the year because it extended out of my PC and into so many other beats of my life," she concluded.
"It's truly one of the most captivating sci-fi universes I've ever spent time in, and it's a shame that Destiny's great hurdle is unintentionally gatekeeping itself from newcomers."
Check out Danielle's full write-up here.
ValiDate: Struggling Singles in your Area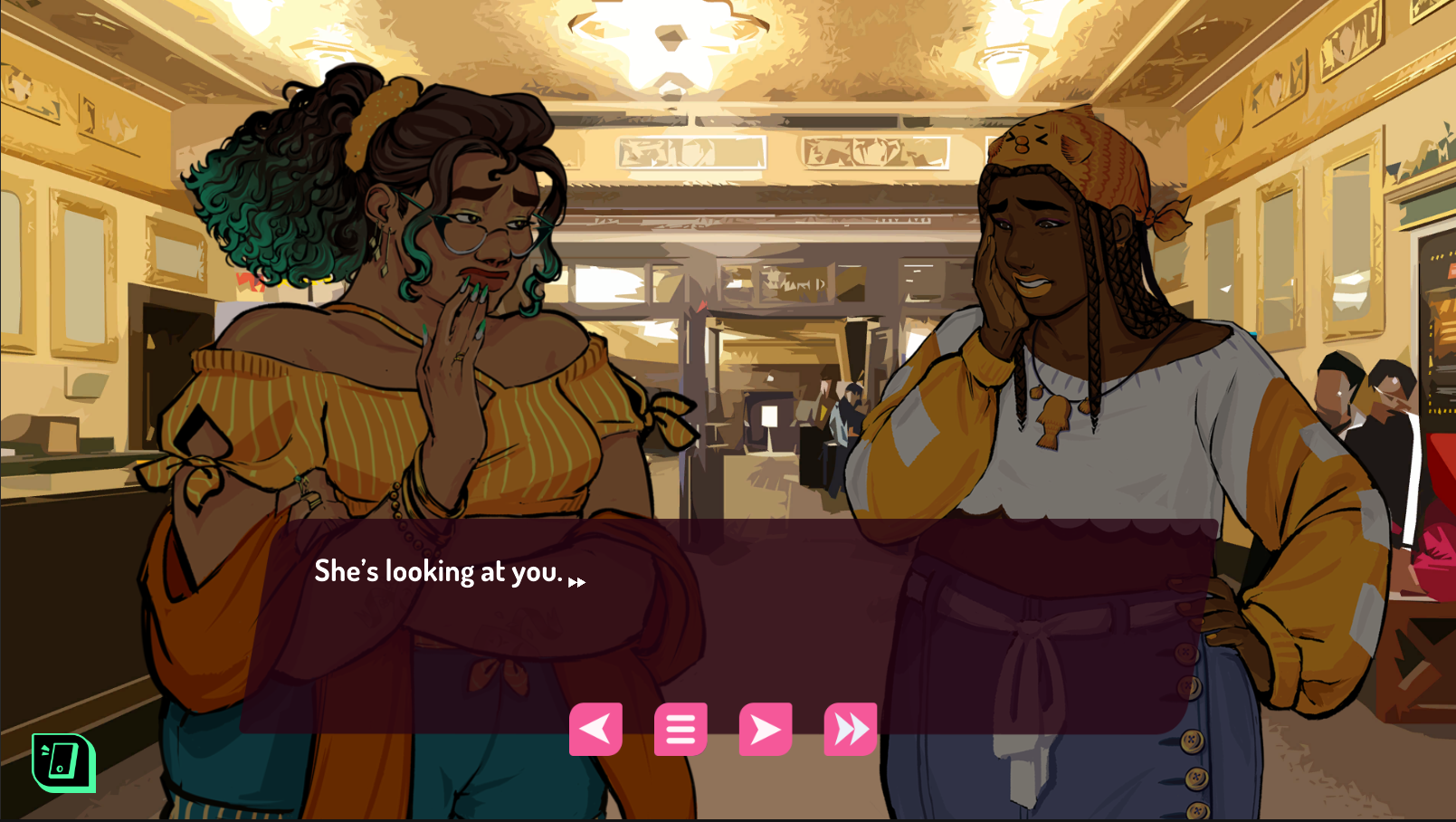 Jeffrey Rousseau got stuck into a grittier kind of love with ValiDate: Struggling Singles in your Area, a visual novel that follows a vibrant cast navigating their dating lives.
ValiDate revolves the core theme of honesty, and it encourages the player to make thougtful choices rather than the most impressive or showy one. For example, Jeffrey described a scenario where two characters are out for dinner, and the outcome can be good or bad depending.
"The whole point of that interaction is that you just need to be honest with someone," Jeffrey said. "Have you ruined dates after saying one thing you normally wouldn't? I have and I'm likely to repeat that in 2023 despite my best efforts. The game understands that this just happens."
It also explores queerness, and the self-discovery journeys that the LGBTQ+ community go through. Jeffrey also complimented the game's unapologetically diverse cast, and added that ValiDate is the "kind of work you could only see from a team of Black and Brown creatives."
"ValiDate was my game of the year because it's the opposite of watered-down media," Jeffrey concluded. "It's just folks of color trying to live their lives which can and does get messy, especially when people are unserious."
Check out Jeffrey's full write-up here.