Roundtable: The winners and losers of E3
With two days of press conferences now in the rear-view mirror, which companies and games really made an impact?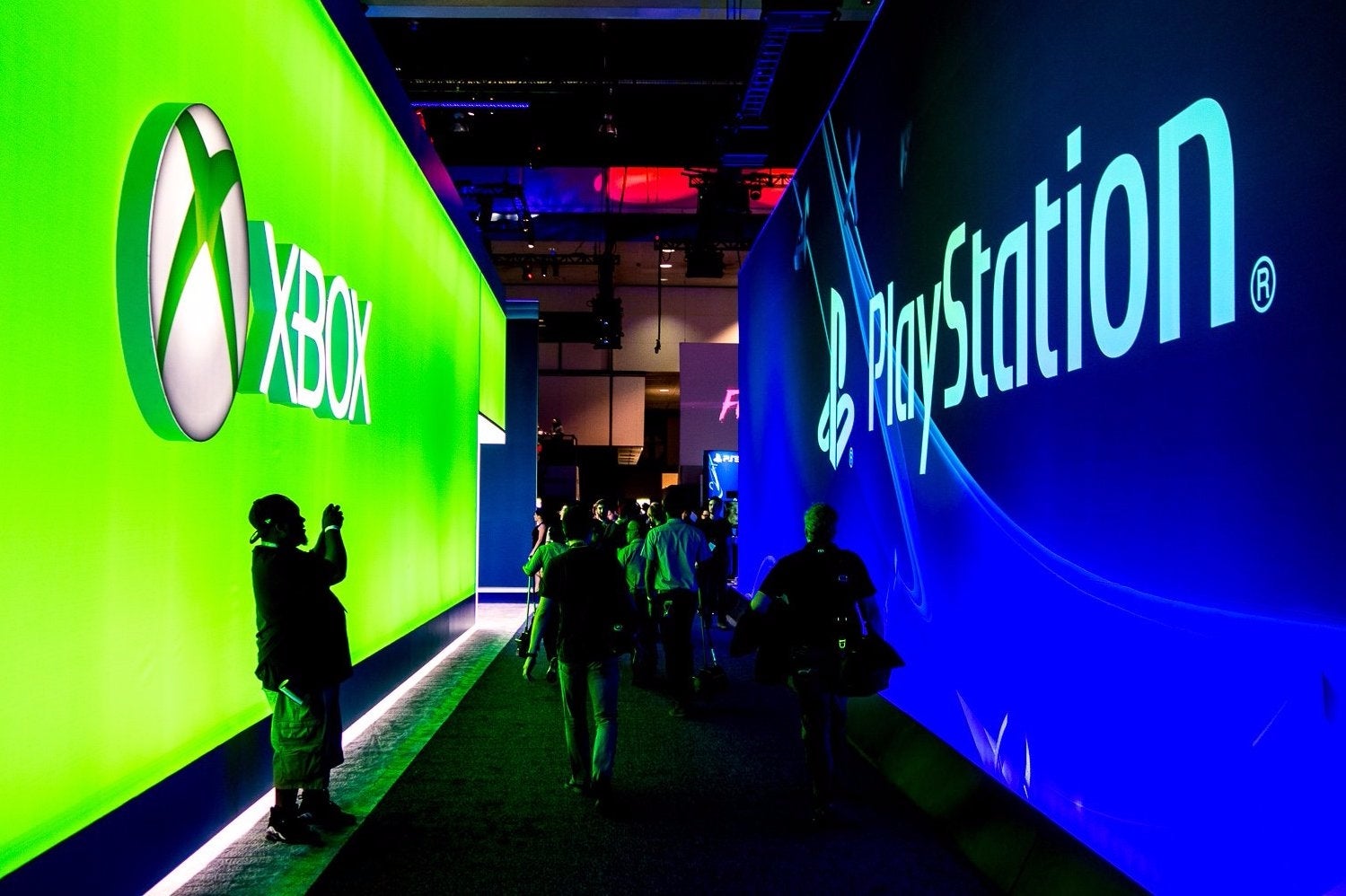 E3 tends to start with a bang. Even before the expo opens the platform-holders and AAA publishers hold press conferences, aiming to grab the most mindshare among fans and the games press. It's all just so much chest thumping, a game of oneupmanship to see who can elicit the most "oohs" and "ahhs" from the audience.
There are times, however, when an entire presentation can feel flat, uninspired and even a little boring. As our own Rob Fahey rightly pointed out, in the digital era where everything is streamed the stakes are now dauntingly high. These days, a terrible performance at E3 can have lasting ramifications.
With this in mind, the GamesIndustry.biz team gathered 'round the virtual camp fire, roasted some marshmallows and discussed the best and worst of the last 48 hours.
James Brightman
"While most of the industry is fixated on virtual reality, augmented reality could be the trend that really takes off"
Following Monday's Xbox briefing I was prepared to proclaim Xbox the "winner" of E3. The mistakes that have defined the console's recent history are now largely in the past, and Microsoft made two very significant announcements: backwards compatibility for Xbox 360 games, and Xbox One Preview, a platform similar to Steam's Early Access. This is Microsoft learning from those mistakes, demonstrating more respect for its audience and the development community. Microsoft is starting to 'get it.'
Not only that, but while most of the industry is fixated on virtual reality, augmented reality (AR) could be the trend that really takes off. The mind-blowing demo of HoloLens running an AR version of Minecraft showcased that technology with aplomb. I can see entire families and friends gathering to play AR games. Of course, there's no mention of when HoloLens will ship, but it has serious potential.
As for the more immediate future, it was nice to see Microsoft Game Studios' first-party lineup deliver with a bit more 'oomph.' After the failed experiment that was Kinect, Rare is now free to flex its muscle again with the charming Sea of Thieves. Halo 5 looks sharp, of course, as does Forza 6, and the new Gears of War from The Coalition has promise. There were also some really strong indie games on display for the ID@Xbox program, with the brilliant, cartoon-styled Cuphead from Studio MDHR and Ashen from Aurora44 my two favourites. It's just too bad we didn't see and hear from even more indie developers.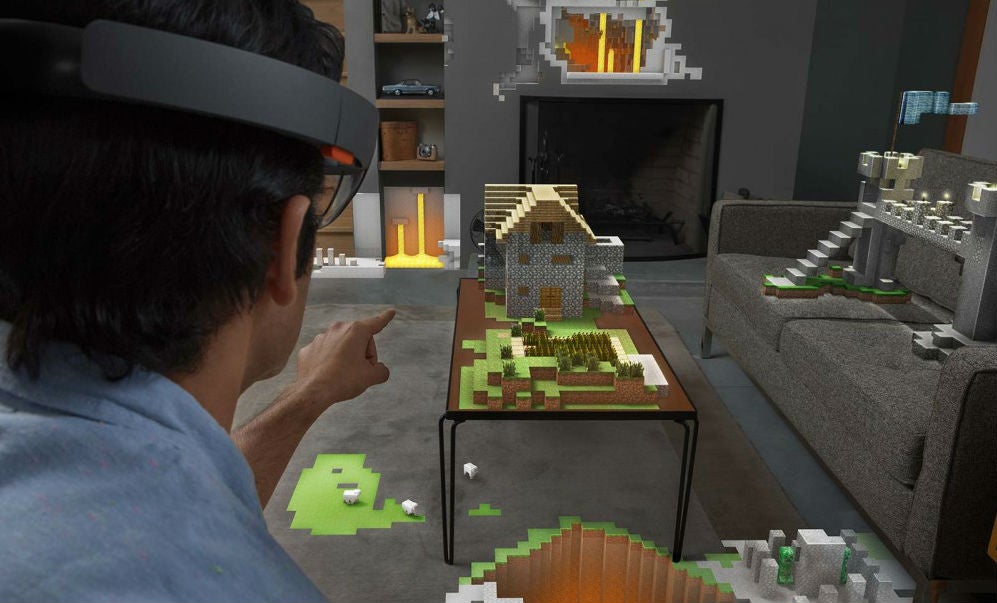 However, just few hours later, Sony quickly answered with some mega-surprises of its own. Confirming The Last Guardian with Fumito Ueda still at the helm was a massive crowd pleaser, as was the announcement of Shenmue 3's Kickstarter campaign - a complete shock to everyone's system. Beyond that, Sony then showed its first-party strength with Dreams, a new, acid-trip inducing IP from Media Molecule, and a gorgeous new post-apocalytpic IP from Guerilla Games, Horizon: Zero Dawn. Sony also unveiled another much requested game from Square Enix: the remake of Final Fantasy VII.
Ultimately, this business is driven by the software, and when it comes to games, Sony's got 'em. In the competition between Microsoft and Sony, I'd call it a draw.
And then there's Nintendo, with a digital event that was utterly disappointing compared to the showcases from Microsoft and Sony. People cannot live by nostalgia alone, and yet that's precisely what Nintendo seems to be asking of its audience. More Mario RPG, more Mario Tennis, a new 3DS Zelda that looks just like Four Swords, and Star Fox, which Nintendo clearly believes is a more important franchise than it actually is. It's disheartening, like watching a former all-star athlete still trying to pull off fancy moves at age 40.
"Even after tempering expectations by saying there would be no NX announcements, Nintendo's briefing was still a disappointment"
Nintendo doesn't necessarily care about the 'battle' with Sony and Microsoft, but it desperately needs a fresh start. Frankly, information on the NX and its mobile gaming strategy really can't come soon enough.
Brendan Sinclair
High marks all around for this year's crop of E3 briefings. Microsoft and Sony had two of the best shows I've seen in years, with a tremendous diversity of games, tantalizing new IP on display, and a mix of familiar franchises and unknown indies.
The third-party publishers, long a weak point in the E3 conference gauntlet, also had good reason to puff their chests and tout their wares. Fallout 4 and Doom seemed to get the Bethesda faithful going (even if they didn't do much for me personally), EA supplemented its big guns with Unravel and Mirror's Edge: Catalyst, and Ubisoft rolled out another new IP in For Honor and the most interesting Tom Clancy game in years with Ghost Recon: Wildlands. Even Square Enix had a lineup worthy of its own media briefing, with big games for fans of its Eidos-labelled Western games (Hitman, Deus Ex, Tomb Raider), as well as the company's original Japanese franchises (Final Fantasy, Nier, Kingdom Hearts).
Nintendo, however, struggled badly. Even after tempering expectations by saying there would be no Nintendo NX or Quality of Life platform announcements, Nintendo's briefing was still a disappointment. There was no mention of its move into mobile games. There was no open-world Zelda. Apologies to Star Fox fans, but the highlights of the company's conference were Mario Maker and Yoshi's Woolly World, which coincidentally enough were both playable highlights of its E3 2014 showing. The only product with any buzz is the company's line of amiibo toys, and fan passion for those has turned ugly due to Nintendo's seeming lack of interest in meeting consumer demand for certain figures.
But hey, at least the puppets were cute.
Steve Peterson
All three of the platform-holders had strong points, but Microsoft hit all of the right bases in its presentation. Strong fall lineup with solid exclusive games? Check, with Halo 5 leading the way, and Forza 6, Rise of the Tomb Raider, Fable Legends, Gears of War Ultimate Edition, and Rare Replay following on. A big surprise announcement that will help move hardware this year? Yes, the Xbox 360 backwards compatibility will at least gain Microsoft some credit from those with a lot of 360 games, and quite possibly move a few units of the Xbox One. New technology? Check, with the Elite controller, a killer Minecraft for HoloLens demo, and lots of Windows 10 support. Something to look forward to in 2016? Plenty, including Ashen, Gears of War 4, and Rare's Sea of Thieves.
"Sony certainly had some impressive announcements, but exclusives for 2015 were a major weakness"
Sony certainly had some impressive announcements, but exclusives for 2015 were a major weakness. The best it could muster was a handful of "exclusive for PlayStation 4" additions to multi-platform titles. Nice, but it does tend to piss off gamers on other platforms. New technology? Nothing really. Project Morpheus got a mention, but some new information - like a price, an exact ship date, or a specific product lineup - would have added some excitement. Yes, 2016 could be amazing for PlayStation 4 owners, but the wait will be hard.
Nintendo had to deal with the fact that everyone knows it's working on new console hardware. In that context, mustering enthusiasm for new software is far harder, but there was plenty for the company's fans to look forward to nonetheless. The presentation has its usual family-friendly vibe, leveraging Nintendo's famous IPs to appeal to kids of all ages. Indeed, a deal with Activision to introduce beloved Nintendo characters to Skylanders underscored just how much Nintendo is trying to appeal to younger demographics again.
Who wins E3? All three can claim victory among their fans, but it sure looked to me like Microsoft was strongest overall.