RockYou increases real-money business with Ryzing acquisition
"Real-money gaming superior in monetisation to other types of game genres," says CEO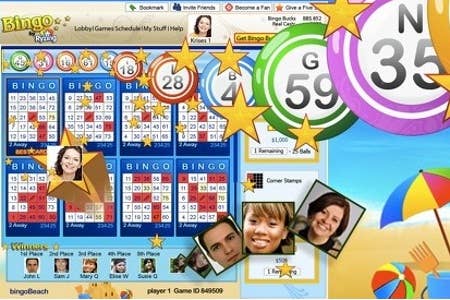 Social gaming company RockYou has acquired Ryzing and its Bingo by Ryzing game, increasing its real-money gaming business.
The company had already partnered with Ryzing earlier this year, and it claims the Facebook bingo title has over 75,000 daily active users.
"RockYou is a media company at heart, focused on driving the highest value per engagement in social games. With this acquisition we become a unique social media company that combines a rewards-based gaming platform with our existing robust ad monetization solutions," said Lisa Marino, CEO of RockYou.
"Not only is real-money gaming superior in monetization to other types of game genres, it is also an accelerator for our ad monetization solutions, and ports well to mobile and other platforms. These solutions can be used not only for our own titles, but for those of our publishing partners."
RockYou is also moving its headquarters from Redwood to Potrero Hill. The company has had a turbulent few years, having acquired studios before letting them go some months later, losing senior execs such as Jonathan Knight and cancelling games from John Romero's studio Loot Drop.